This open-air shelter features a beautiful hardwood ceiling with a stone fireplace overlooking Lake Haigler. The Rush Pavilion is ideal for team-building activities, company picnics, birthday parties and intimate wedding ceremonies and receptions.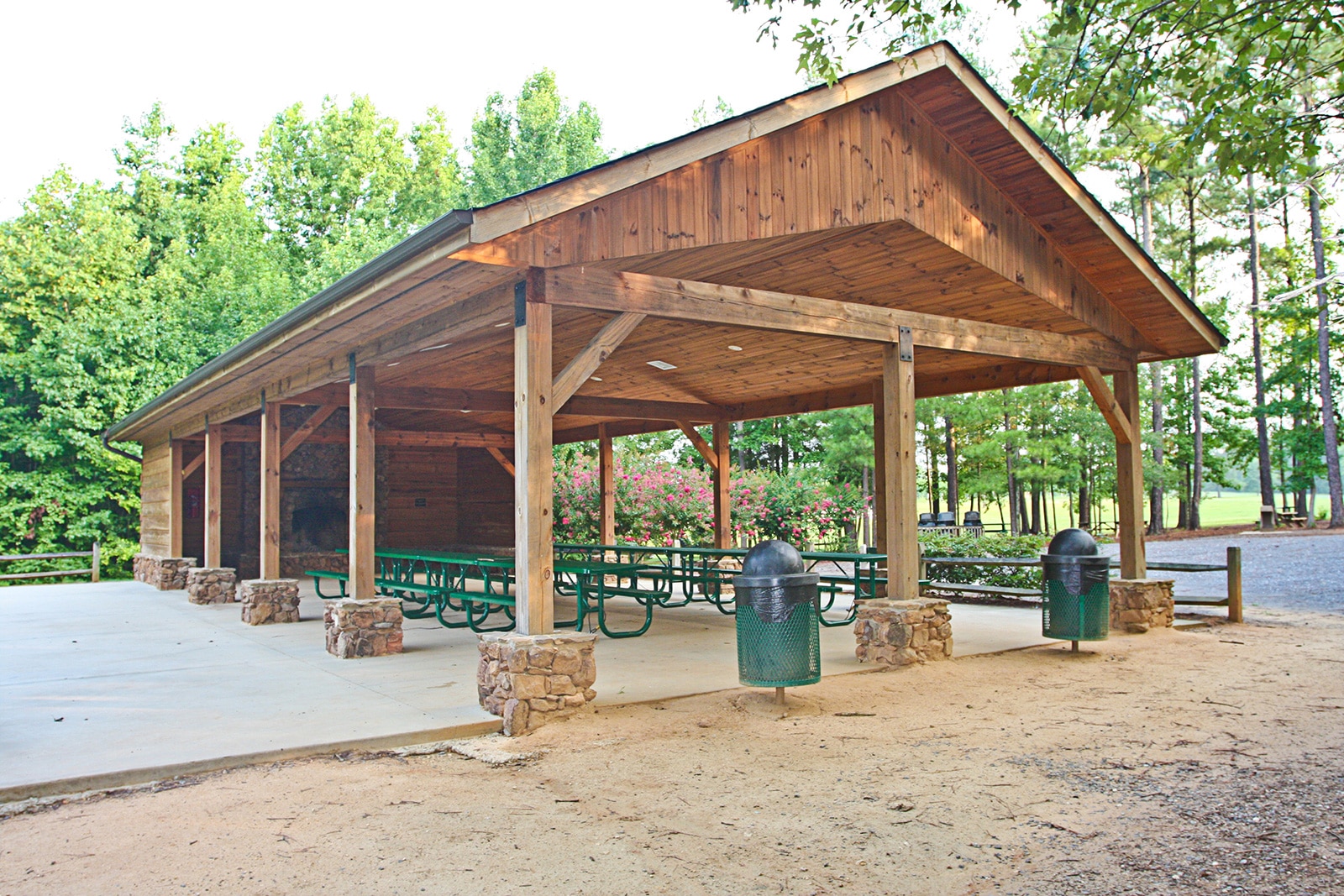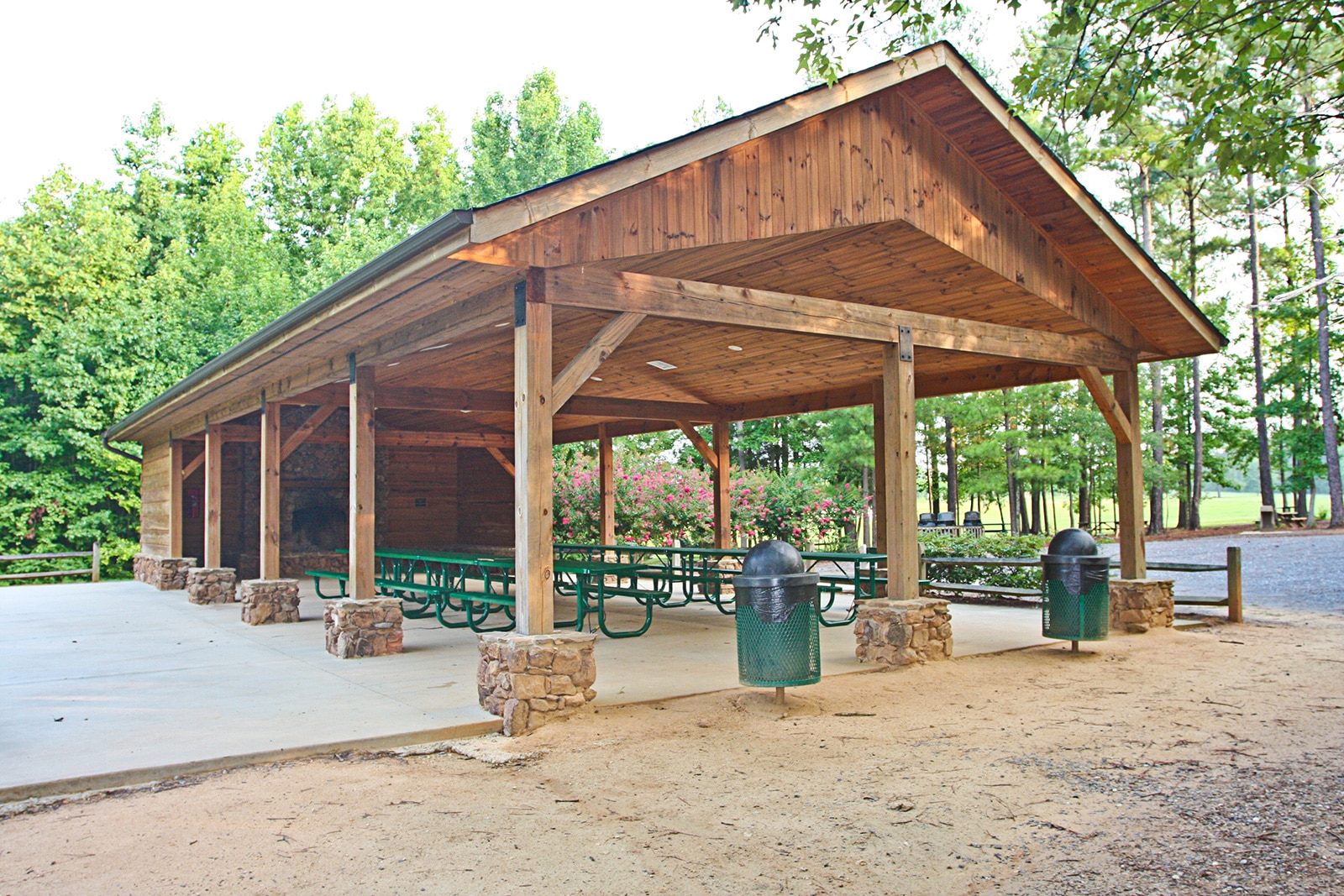 Size:
Accommodates up to 75 guests at picnic style seating under shelter
Accomodates 100 guests seated under shelter with additional seating and tenting avaiable to rent
Rental Includes:
4.5 or 9 hours of access to Rush Pavilion and lawn from start to end of event
Eight metal picnic tables, six are 6-ft. long and two are 8-ft. long with room for two wheelchairs each
Electrical access and lighting options
Free parking for guests
For more information or to book an appointment, please email us or call 803-547-1009 or fill out the form below.