Anne Springs Close Greenway Announces Fall Artisan Market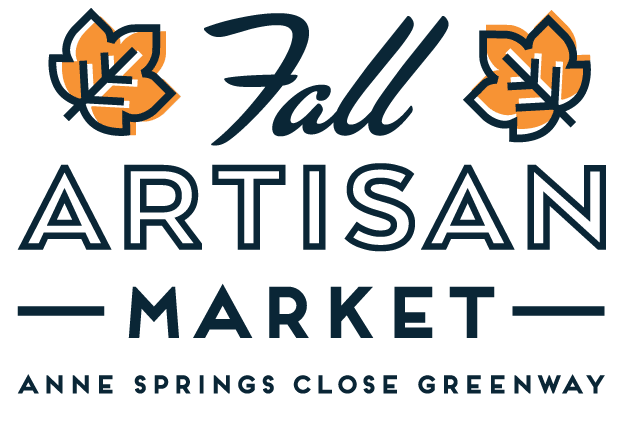 The Anne Springs Close Greenway will host the highly anticipated Fall Artisan Market this weekend. Shoppers may preview the list of vendors prior to the Oct. 7 event at the Greenway Gateway. Enjoy a fun fall day for individuals, families, or friends!
The Greenway, which has hosted craft fair markets for more than two decades, now holds three artisan markets annually in the spring, fall and winter. During this time, the Greenway has expanded its vendor guidelines to include more local businesses, artists and entrepreneurs. Categories include items ranging from baskets and jewelry to fine art, woodworking and ceramics. A number of food purveyors will also be in attendance.
"Shopping local vendors has become a much loved pastime for not just Greenway members, but visitors from around the region," says Sara Lee, Operations Assistant Director at the Anne Springs Close Greenway. "We welcome thousands of visitors each year to our artisan markets and we are excited to broaden our scope of vendors to include more of what our attendees want and ensuring an excellent variety of items and price points."
The Fall Artisan Market will be held on Oct. 7 at the Anne Springs Close Greenway Gateway Lawn (2570 Lake Haigler Drive, Fort Mill). Tickets for the market are $6 per adult, ages 5-12 $4, ages 4 and younger free and are available at the gate. Vendors are open from 9am to 4pm, with the Gateway Canteen providing food and beverages for purchase. Admission is waived for Greenway members. Parking is $5 per car.
For questions or more information about becoming a vendor at future markets, please contact Chelsea Chesser or visit ASCGreenway.org
---
About the Anne Springs Close Greenway
Since 1995, the Anne Springs Close Greenway has provided a place for the community to enjoy a variety of outdoor activities from fishing, hiking, mountain biking and horseback riding to picnics, kayaking and more. The 2,100 acre nature preserve located in Fort Mill, SC is open daily from 7 a.m. to sunset for outdoor recreation enthusiasts and nature lovers to use its 40 miles of trails. The Anne Springs Close Greenway is owned and operated by Leroy Springs & Company Inc., a 501(c)3 organization that receives no government funding for its ongoing operations and programs. The Greenway relies on revenues from its endowment, membership and program fees, and private contributions from individuals, community and corporate partners, and other donors to fund operations and capital needs.