Anne Springs Close Greenway Announces Winter Artisan Market with New Format
The Anne Springs Close Greenway will host the newly redesigned Winter Artisan Market on Saturday, December 2from 3-8pm at the Lake Haigler entrance. We invite you to bundle up and get jolly at this special market, optimized to capture the essence of the festive, winter season!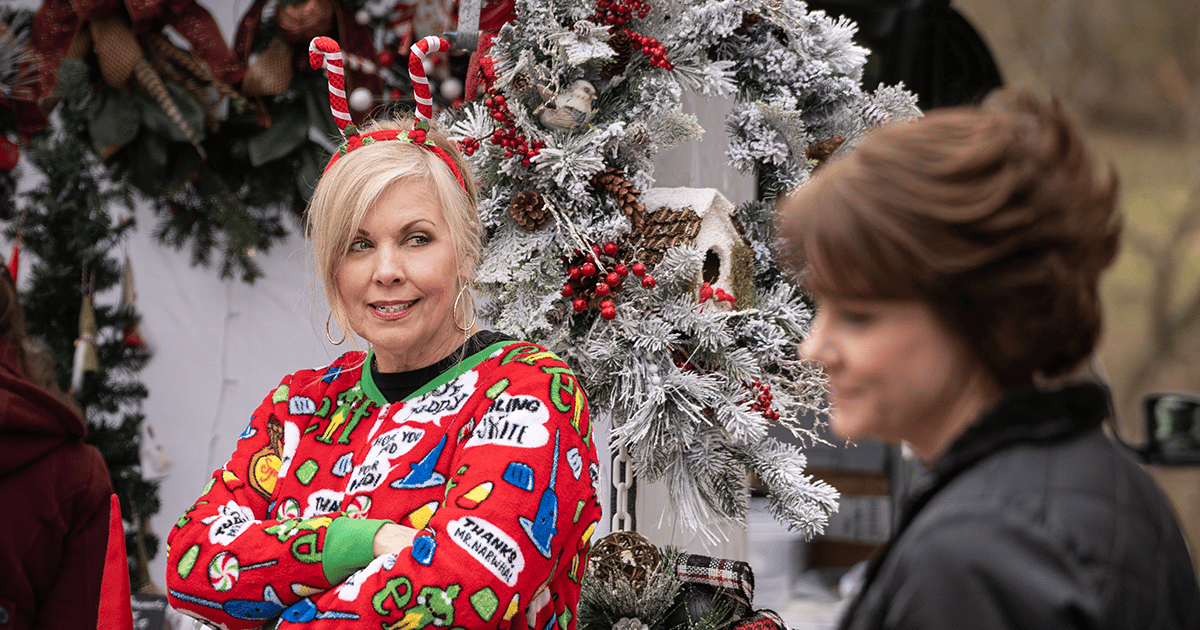 The Greenway, which has hosted craft fair markets for more than two decades, holds three artisan markets throughout the year in spring, fall and winter. The Winter Artisan Market will feature 50 vendors with locally made goods, including home décor, candles, soaps, holiday gifts, family items and more. A gift-wrapping station will also be onsite at the Domtar Forest Porch, making this a one stop shop for gifts for yourself or loved ones!
Unique to the Winter Market, the event will feature live music from Mike Ramsey (3-8pm), a holiday photo station with special guests from the much anticipated Crandall Bowles Children's Farm, and firepits to keep your toes toasty and spirits ablaze.
Also onsite, the Gateway Canteen will be selling meals, snacks, s'mores kits and all your favorite hot drinks. Warm up with one of the Canteen's signature drinks for the event: peppermint hot chocolate or a Yule Mule (for adults 21+).
Parking/entry fee is $5 per vehicle for Greenway members and $15 per vehicle for non-members. Full event details are available at https://www.ascgreenway.org/event/winter-wonderland-artisan-market/.
When: Saturday, December 2, 2023, from 3pm-8pm
Where: Lake Haigler Entrance, 2573 Lake Haigler Drive, Fort Mill, SC 29715
Cost: $5 per vehicle for Greenway members, $15 per vehicle for non-members
About Anne Springs Close Greenway
Opened in 1995, the Anne Springs Close Greenway is a 2,100-acre natural preserve that offers hiking, biking, horseback riding, kayaking and more, while maintaining a natural habitat for wildlife. Its mission is to provide stewardship and protect the cultural, ecological and scenic features of the land, while also offering recreational and educational opportunities that promote the health and wellness of the community. Owned and operated by the nonprofit Leroy Springs & Co., Inc., the Greenway receives no tax money to build, maintain and operate trails and facilities. It is funded in part by the generous donations from individuals and corporations.