Please note: while Blue Star Blitz will be held on August 22, due to the current COVID-19 situation, modifications have been made to the original format of the Blue Star Blitz.  We will no longer be hosting the Short Track Race, Kid's Scavenger Hunt, Craft Beer Blitz or having a band. Please read below carefully to see all modifications.
While we can't hold our traditional Blue Star Blitz, we still want you to get out of the house and have some fun racing along some beautiful single track. Don't worry – we will beat the heat with an early morning start! There are some key changes to Blue Star Blitz this year, all of which have been made to allow us to maximize participant safety while still holding the race. Please read this web page closely so that you are aware of all the changes.
Please practice social distancing at all times and wear a mask when you are not actively running. Please no spectators at this event.
| Event | Registration Fee |
| --- | --- |
| 5K Trail Race | $35 |
| 10K Trail Race | $45 |
| 5K Untimed Hike Challenge | $20 |
Short Sleeve Recover T-shirt guaranteed to participants registered by August 9, 2020.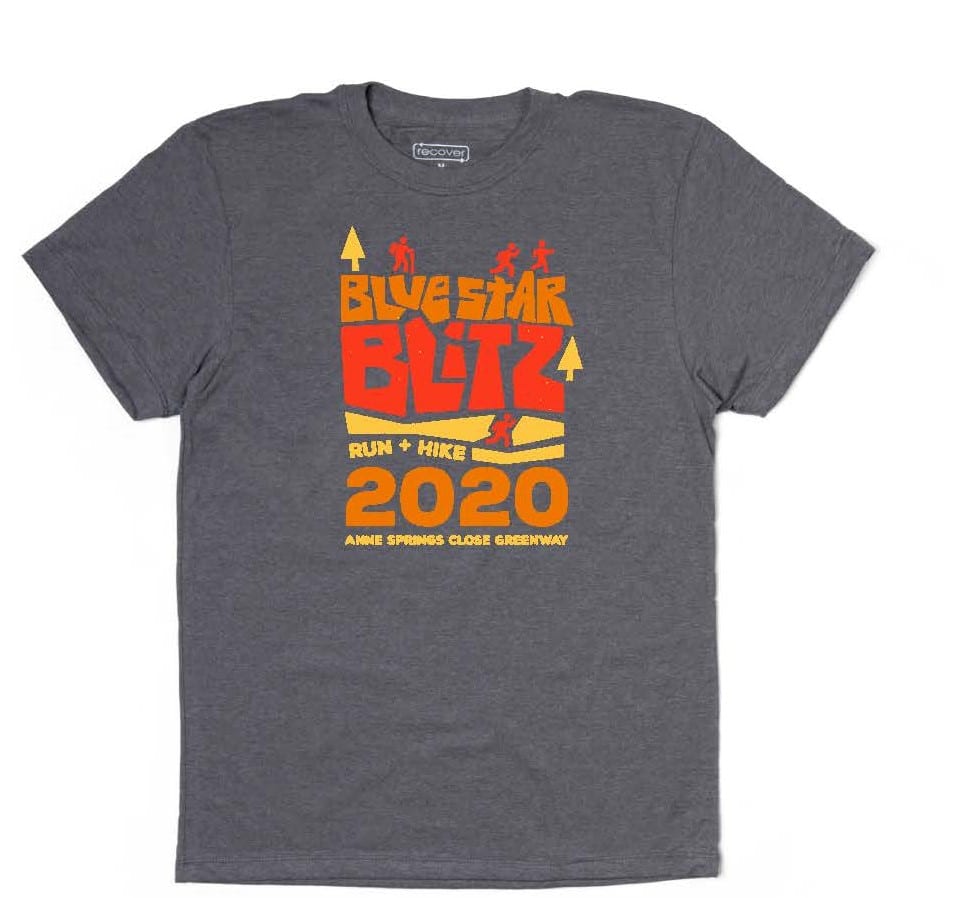 There will be no water stops on the race course or at the start/finish line.
Please bring enough water for your race.
No Craft Beer Blitz/Food/Band
We will not be hosting the event portion of the race (craft beer blitz, band, food) and all participants will be asked to leave immediately after they are finished running. If you pre-purchased a souvenir cup you will be refunded. We strongly encourage you to head over to the Gateway Canteen to celebrate your race!
No Short Track MTB Race
We are sad to say that we will not be able to host the short track mountain bike race or the kid's scavenger hunt. If you have already registered for these, you will be refunded.
Trust us – we are bummed! We want to be able to focus on making this event as safe as possible, so instead of trying to do too much, we are going to focus on the trail race for this event. In September , we will focus on just mountain biking for TreeShaker. Thank you for your understanding!
No day of registration, packet pick up, or medals 
Registration will close Monday August 17th at 10p
Packet pick up will be Wed-Fri August 19th-21st, times TBA. This will be a drive up format where you can collect your bib and event t-shirt. Please note that day of pick up will not be available and you need your bib to run.
We will announce results the week after the race as well as times for winners to come pick up prizes and medals.
For the 5K and 10K you will select a timeslot at registration. You may show up no earlier than 15 minutes before your timeslot. Timeslots are in 15 minute increments. We will have 30 people in a time slot who will go out in waves of 10, two minutes apart.
10K time slots: 6:30a, 6:45a, 7a, 7:15a
5K time slots: 8a, 8:15, 8:30a, 8:45a, 9a, 9:15a
Early start times are to help beat the heat. It's pretty hot out there these days!
For those participating in the 5K hike challenge we will leave the 5K course marked until 6p that day and you will be welcome to hike the course at your leisure anytime between 9:30a and 6p.
Click the "Edit registration" button.
Click "Products".
Choose your start time and click "Save and exit"
Race registration is non-refundable. More than two weeks out, you may transfer your race registration to another competitor or to another Greenway race of equal or lesser value. All transfers are at the discretion of the Race Director.
Our events run rain or shine unless there is severe weather. While we never want to cancel a race, in situations such as tornado warnings, thunderstorms, heavy and persistent rain etc., we will need to cancel. Should we cancel, you will be notified via social media, our website, and email. Should we cancel, there will be no refunds as that money has already been put toward the race.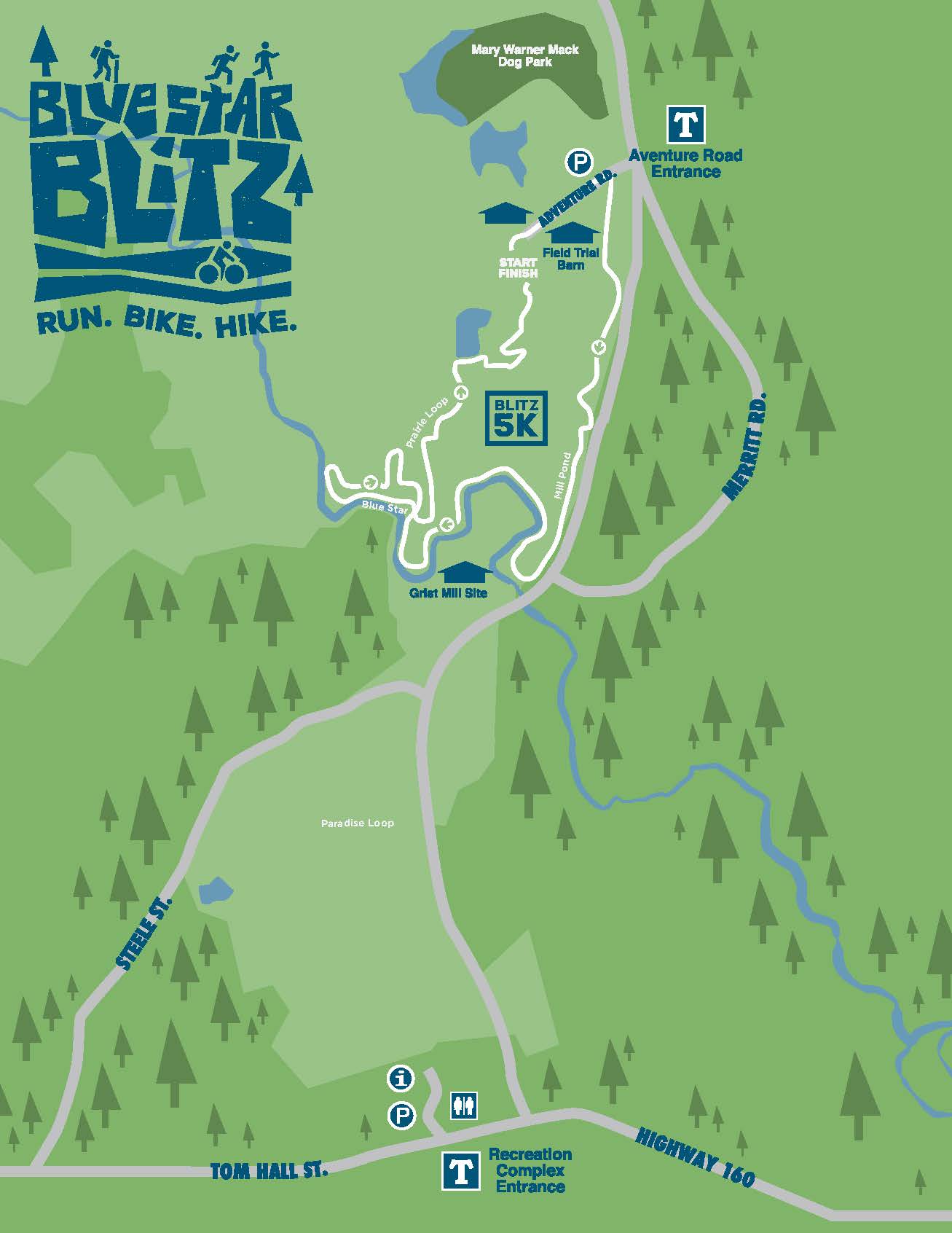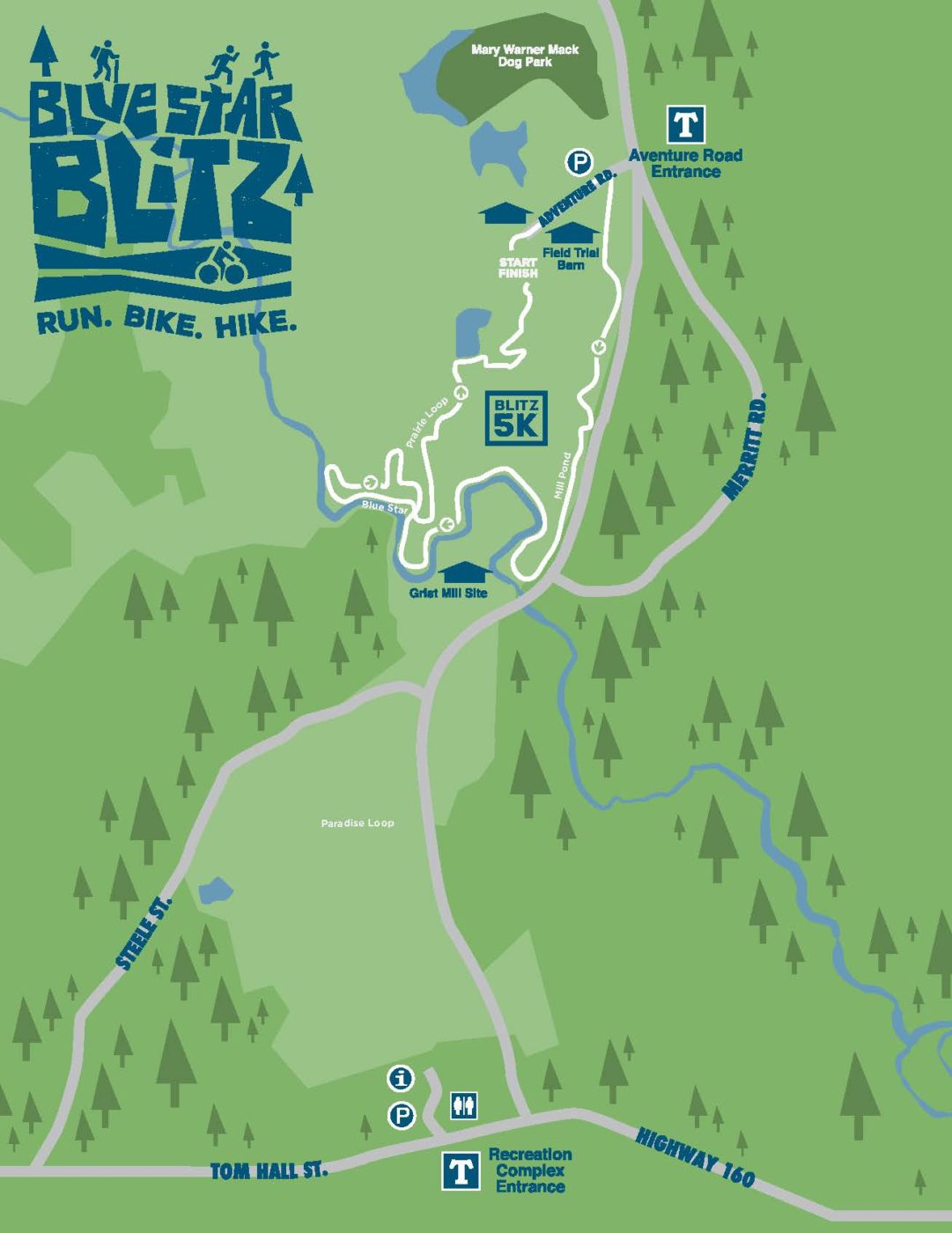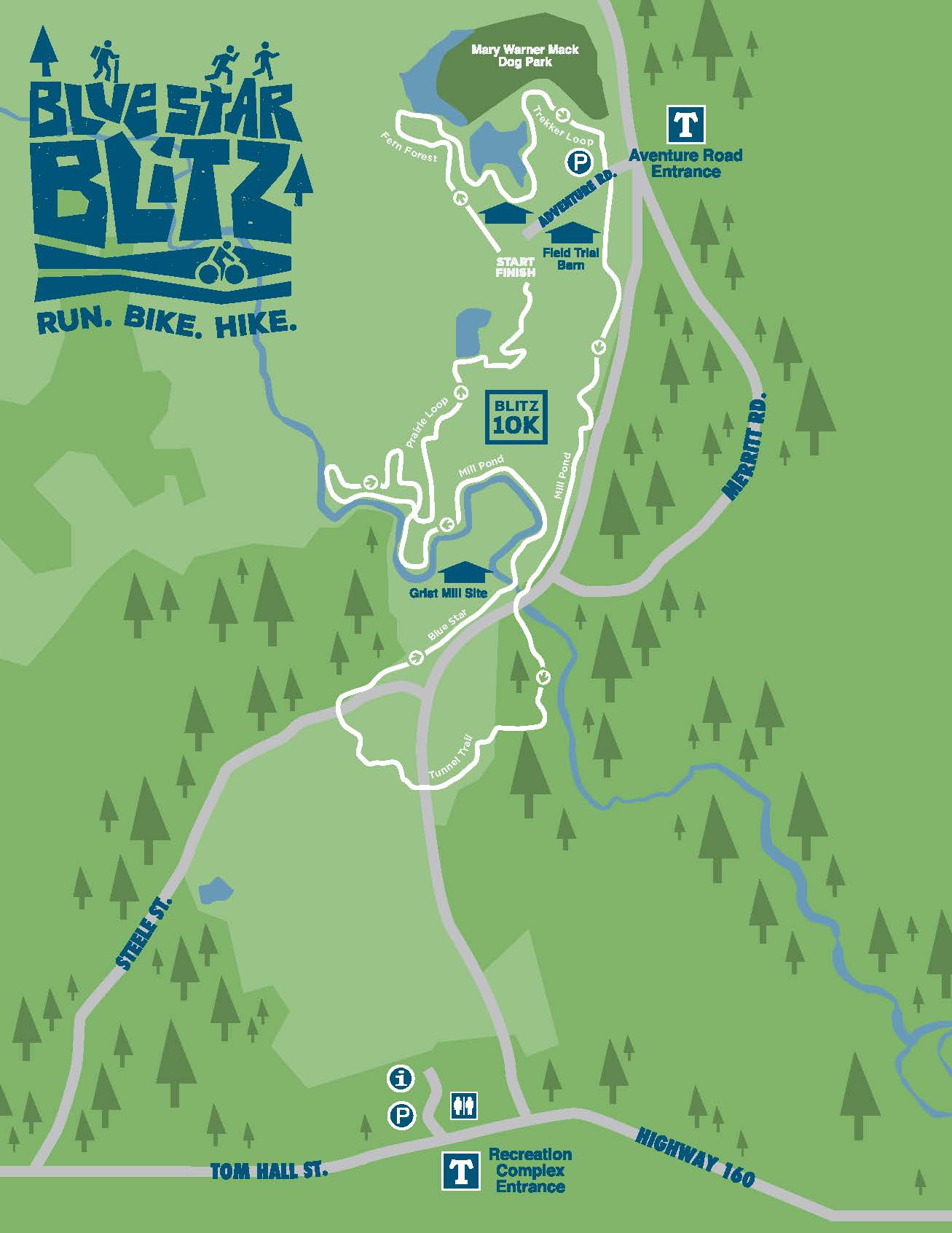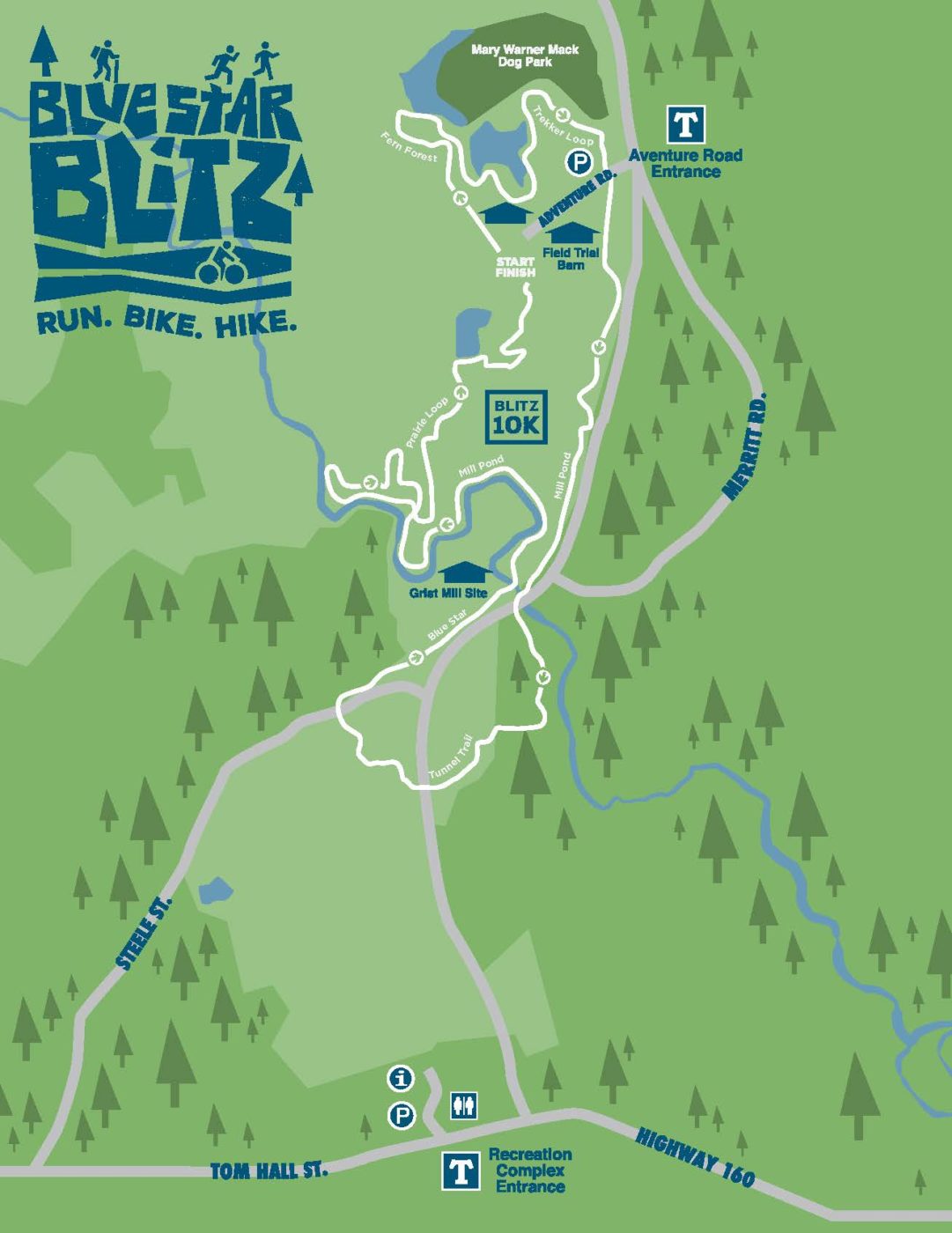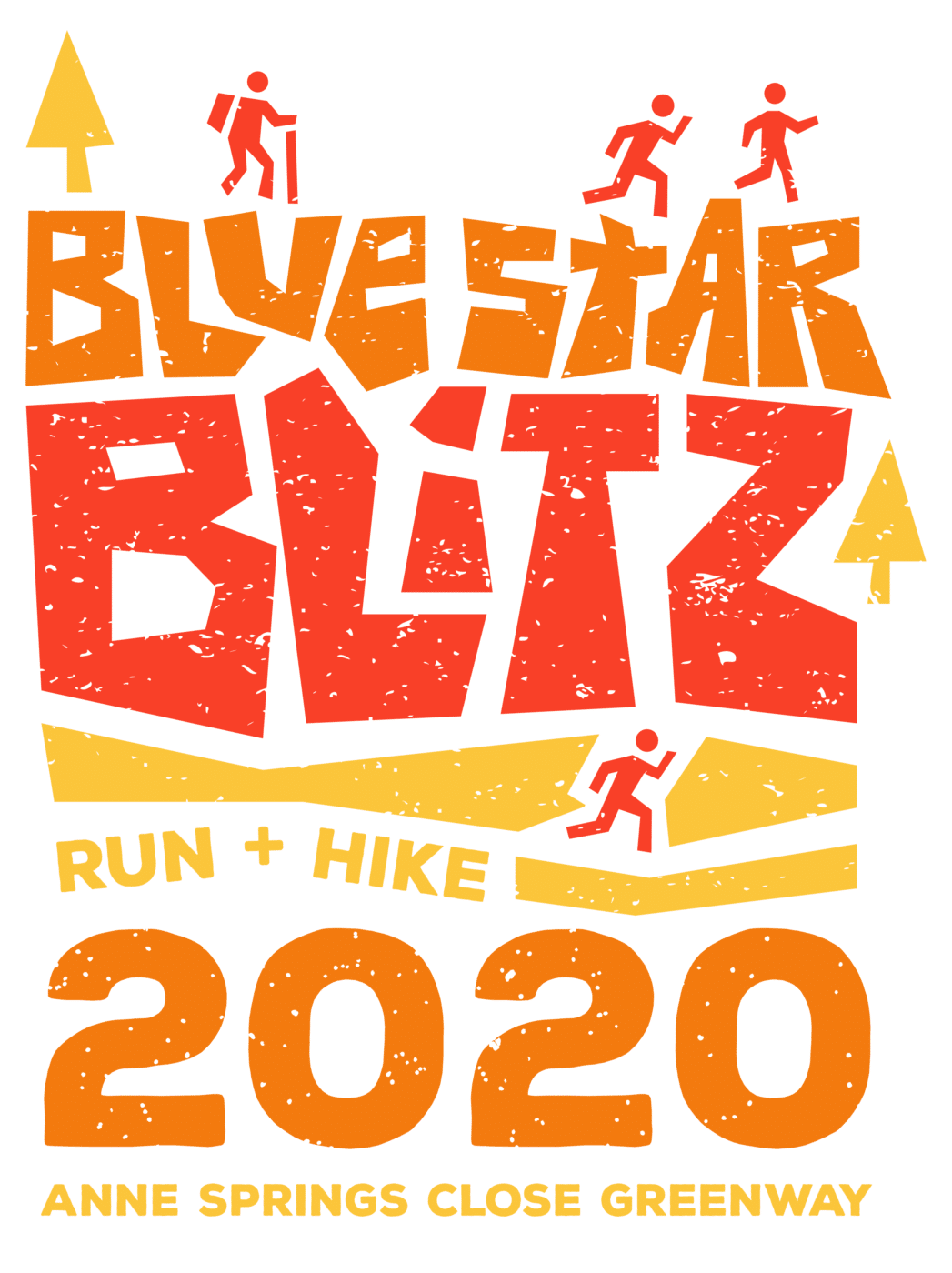 When:
August 22, 2020
Where:
Field Trial Barn at the Adventure Road entrance
What:
A chance to get out your house and have fun participating in a socially distanced 5K, 10K or Hike Challenge. And you get a cool t-shirt too!
Packet Pick Ups
Drive-thru pick up at the Greenway Gateway
(2573 Lake Haigler Drive)
Wednesdsay, August 19: 11am-1pm
Thursday, August 20: 8am-10am
Friday, August 21: 4pm-6pm
There will be NO day of event packet pickups. You must have your bib to participate on race day.
Awards
5K and 10K Trail Race
Medals & Prizes given to Top 3 Overall Male and Female for both 5k & 10k races
Medals will be given to top 3 finishers in each age group:
5K - 14 and under, 15-19, 20-29, 30-39, 40-49, 50-59, 60 and over
10K - 14 and under, 15-19, 20-29, 30-39, 40-49, 50-59, 60 and over
Questions? Contact Sara Lee at SaraLee@ASCGreenway.org.
6:15a: Parking opens
6:30a-7:15a: 10K waves go out
8a-9:15a: 5K waves go out
10a-6p: 5K Hike Challenge open
Thank You to Our Sponsors
Title Sponsor