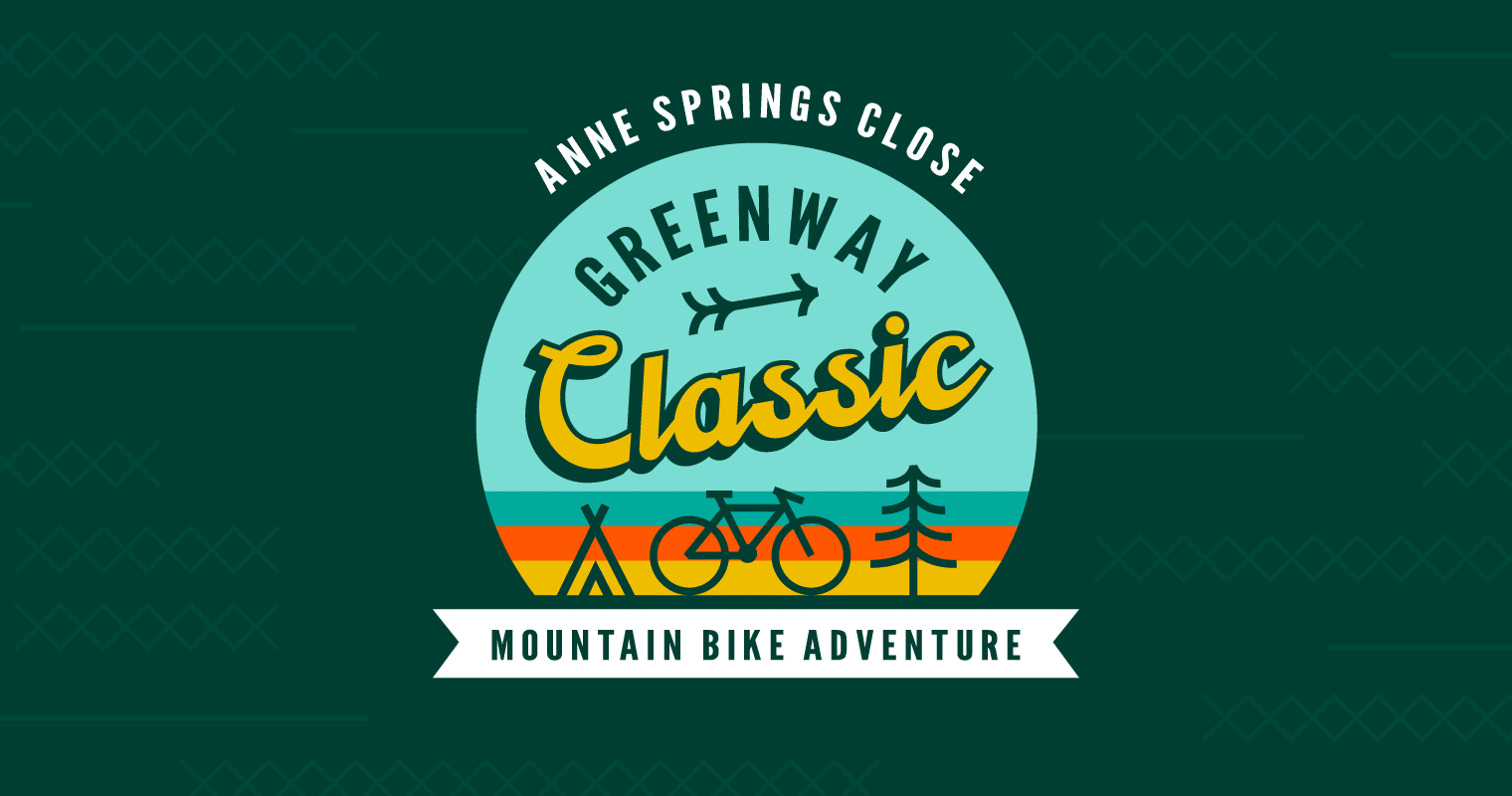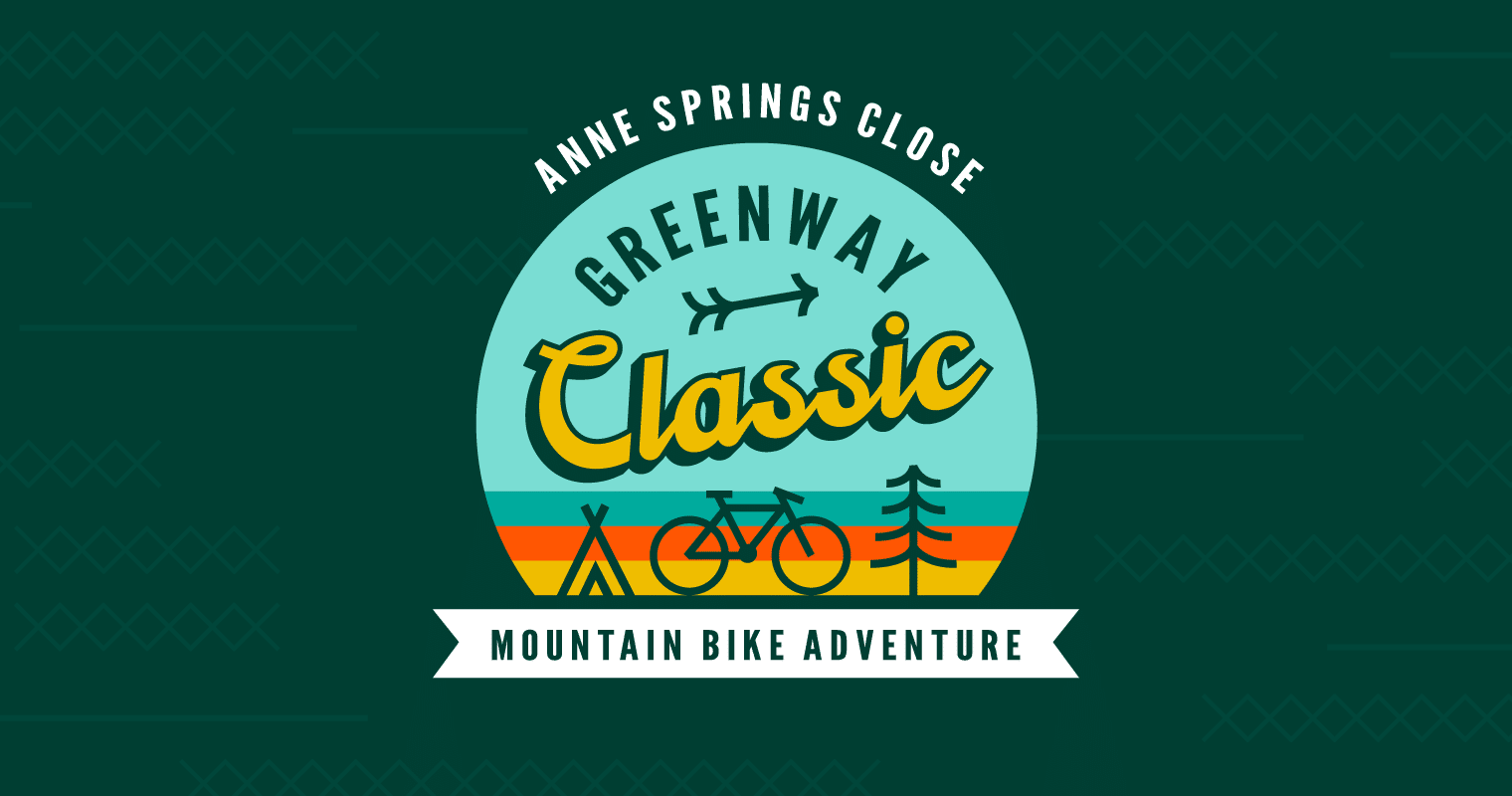 When:
December 13-15, 2019 (NEW DATES!)
Where:
Field Trial Barn at the Adventure Road entrance
What:
Compete in individual mountain bike events and/or compete for title of Ultimate Classic Champion (UCC).
Groups:
Open: Male & Female | Juniors <18 | Masters: Male 40+ & Female 40+ | Single Speed
Join us this December for our first ever (and rescheduled) Greenway Classic Mountain Bike Adventure! Compete for first place in individual events AND/OR go for the ultimate challenge and test of grit and compete for title of ULTIMATE CLASSIC CHAMPION (UCC).
While we will have your typical categories for each event and events can be won individually, the UCC winners (open male, open female, master's 40+) are the people who do best over the course of the weekend in all events.
Saturday, December 14
Events will kick off Saturday morning with a grueling 50-miler with a twist, for the first time ever, competitors will be able to ride non-mountain bike trails at the Greenway. This means be prepared to rough it through horse trails (potentially carrying your bike at times), up stairs, and over bridges. There will be no pre riding the course and we will not reveal the course map until the Friday of the race - this is not for the faint of heart. Again, this event will have individual category winners but will also count toward UCC status.
On Saturday evening as we wrap up the racing and get the music going, there will be an opportunity to knock some seconds off your overall time through a variety of mini-competitions. Every mini-competition will allow the top three finishers to knock off a few extra seconds on their overall time. This is a spectator sport and we strongly encourage cheering, heckling and commentary!
Sunday, December 15
The weekend wraps up on Sunday with breakfast and a brisk morning short track race, with categories ranging from junior to expert. The overall winner of this event (of those competing for the UCC title) will get as many minutes knocked off their time as there are participants.
Food, fire pits, hot chocolate, music, beer, cornhole and more will be available throughout the weekend. Camping will be available both Friday and Saturday night so bring your whole family and come prepared to tackle the Greenway Classic.
| Event | General (until Dec. 7) | Last Minute (Dec. 8 - 13) |
| --- | --- | --- |
| Full Weekend (includes entry to all races, t-shirt(, camping and entry to the UCC title) | $110 | $150 (all UCC contenders must be registered by Dec. 12) |
| Saturday Short Track | $35 | $30 |
| 52-mile course | $70 | $100 |
| 26-mile course | $55 | $70 |
| Fun Lap (a chance to ride the never-before-ridden trails, not timed, limited to 25 riders) | $40 | $50 |
| Camping Add-on - 2 nights | $10 | $15 |
| T-shirt Add-on | $15 | $20 |
Friday, December 13
4:00pm
Parking and camping opens. Camping first come, first served. Main grassy areas around FTB. Parking priority given to this camping.
5:00pm
50-mile map revealed
5- 7:00pm
Packet pick up at FTB | Food and drinks available.
10:00pm
Quiet hours | Camping
Saturday, December 14
6 - 7:30am
Packet pick up at FTB | Parking & camping opens
6 - 10:30am
Coffee and breakfast available
7:30am
Pre-race meeting
7:50am
Staging at start line
8:00am
Races start: 52 mile (4 laps) | 26 mile (2 laps)
8:30am
Fun Lap leaves
11:30 - 4:00pm
Lunch available
11:30 - 9:30pm
Bar open
2:30pm
Last lap goes out
4:30pm
Awards for 52 and 26 mile
5 - 10:00pm
Dinner available
5 - 6:00pm
Mini competitions
6:15 - 8:15pm
Band
10:30pm
Quiet hours | Camping
Sunday, December 15
7 - 11:00am
Coffee and brunch available
9am - 12:00pm
Short Track Races (awards to follow every few categories)
12:00pm
Awards for UCC winners
2:00pm
All tents must be packed up
Endurance Categories & Start Time
| Category | Time (Duration is 30 minutes for all categories) |
| --- | --- |
| Junior Boys (14-18) | 9:00 am |
| Junior Boys (8-13) | 9:01 am |
| Junior Girls | 9:02 am |
| Expert Women | 9:35 am |
| Sport Women | 9:36 am |
| Beginner Women | 9:37 am |
| Beginner Men (19-39) | 10:10 am |
| Beginner Men (40+) | 10:11 am |
| Sport Men (19-39) | 10:45 am |
| Sport Men (40+) | 10:46 am |
| Single Speed | 11:20 am |
| Clydesdale | 11:21 am |
| Expert Men (19-39) | 11:55 am |
| Expert Men (40+) | 11:56 am |