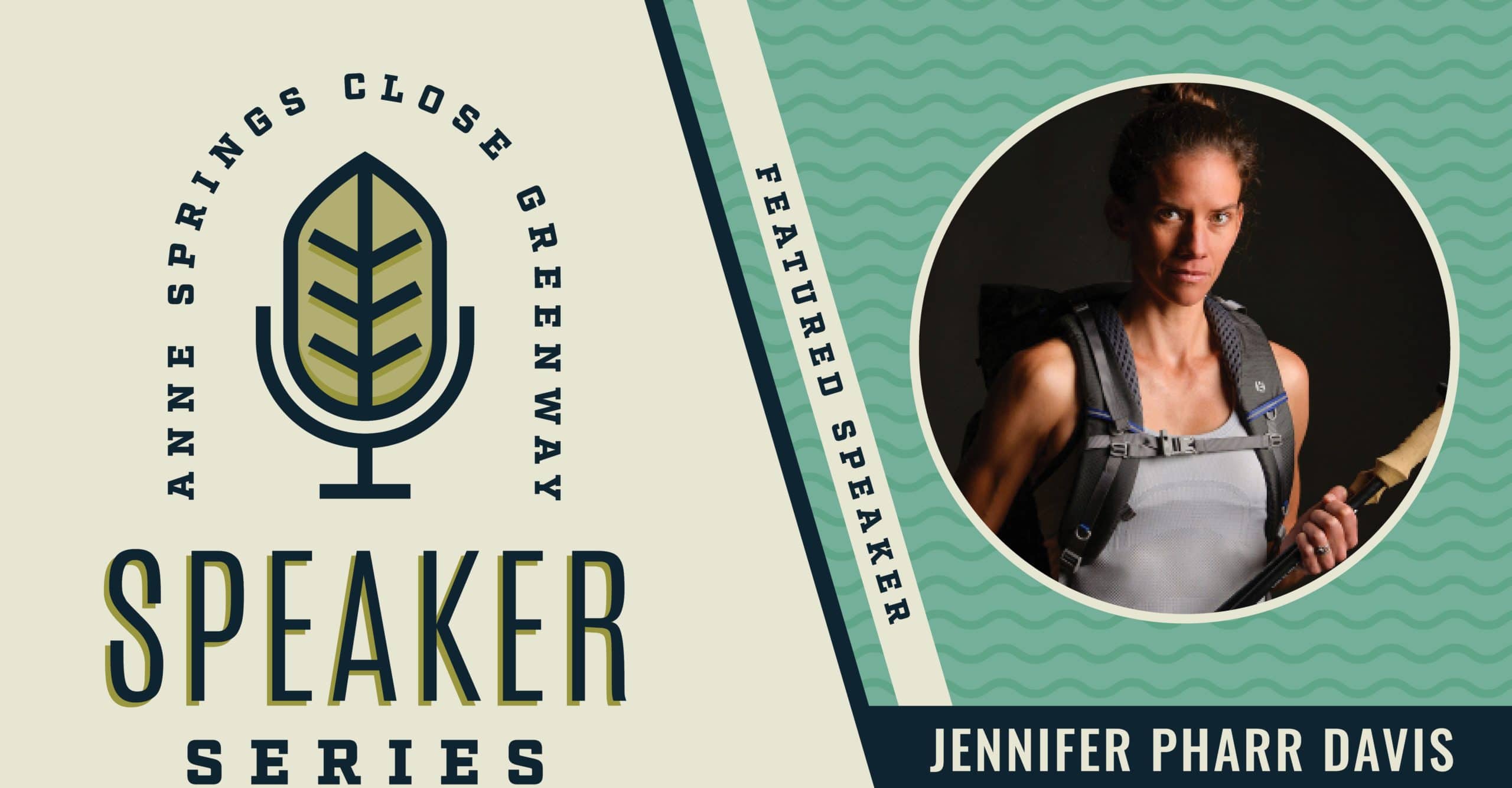 Made possible through the generous support of Elizabeth and Darrell Williams.
Saturday, May 15 at 6:15pm
Field Trial Barn | 195 Adventure Road
Join the Anne Springs Close Greenway in welcoming 2012 National Geographic Adventurer of the Year, Jennifer Pharr Davis! Jennifer has covered more than 14,000 miles of trails on six different continents. In 2011, she set the overall record on the Appalachian Trail by finishing the 2,185-mile footpath in 46 days – an average of 47 miles per day. She is the first and only woman to hold this title. Jennifer has backpacked over 700 miles pregnant, walked across North Carolina while still nursing her newborn son, and hiked in all fifty states with her two-year-old daughter. She is a proponent of "moving women forward" in every season of life.
Prepare for an evening of inspiration and encouragement by reading Becoming Odyssa: Adventures on the Appalachian Trail, Ms. Davis' bestselling adventure memoir.  Copies are available for purchase at the Greenway Gateway or through our online store.  Be sure to bring yours to the event for signing!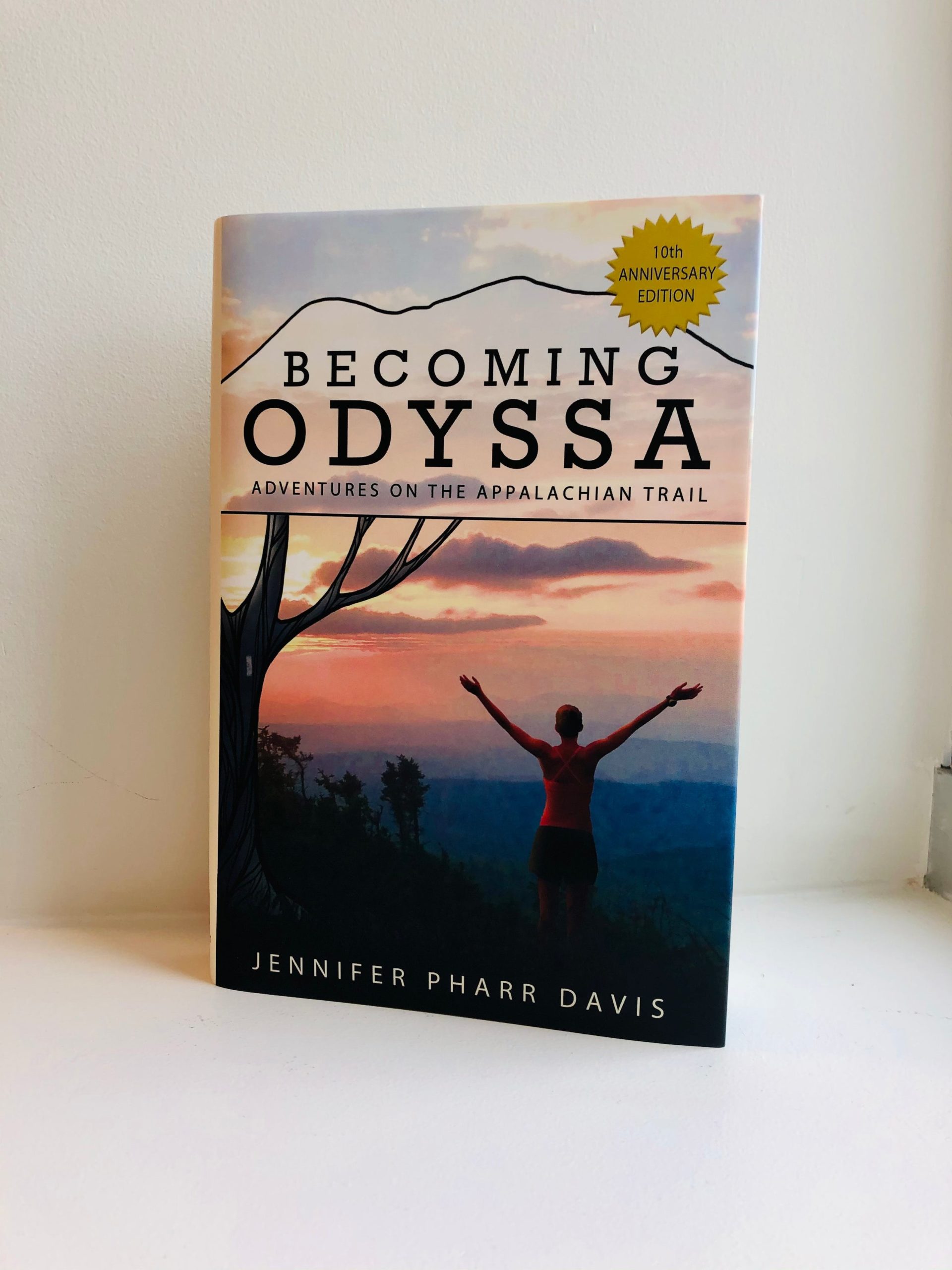 About the Event
Cost:
$21 general admission | $15 for Greenway members Free for 14 and under
Parking:
$5 per car special event parking fee paid at the gate (Greenway Parking Passes accepted)
Picnic add-on:
$35 or $50 with wine (Serves 2.)
Includes reusable cool bag, hummus & veggies, shrimp cocktail, fruit & cheese and pasta salad.
Schedule
6:15pm
Live music with Brew Davis
7:00pm
Jennifer Pharr Davis, Speaker
"What It Takes To Keep Going"
Q & A session
8:00pm
Reception + Book Signing + Live Music