When:
May 27, 2023
5-6pm
Where:
Greenway Gateway at the Lake Haigler Entrance
Price:
Free
*Daily admission still applies.
Rue Mapp candidly documents her personal experiences while pioneering and shifting a new visual representation of Black people in the outdoors. The outdoorswoman transformed her kitchen table blog into a national nature-inspired enterprise and movement. Today, Mapp is the founder and CEO of Outdoor Afro, where Black people and nature meet.
For more than a decade, the not-for-profit organization has continued to celebrate and inspire Black connections and leadership in nature across the United States. Mapp's work in nature and outdoor-related fields started in her hometown of Oakland, California, and has since grown to inspire international headlines.
Mapp is an awarded and inspirational leader, speaker, public lands champion, outdoor gear designer, and published author. She established for-profit enterprise Outdoor Afro, Inc. in 2021 and subsequently launched a 22-piece hike collection with outdoor retailer REI Co-op. Her first national book titled "Nature Swagger: Stories and Visions of Black Joy in the Outdoors" was recently released with American publisher Chronicle Books on Nov. 1, 2022.
"'Nature Swagger' is not just about 'peak' experiences - tallest mountain climbed or most strenuous trek - instead, it's very much about how nature can be a joyous part of anyone's life." - Mapp, quoted in Blue Ridge Outdoors magazine
Over the years, Mapp has been recognized with many awards and distinctions. In 2021, she was recognized as an AFAR Travel Vanguard Award recipient, National Geographic 2019 Fellow, Heinz Awards Honoree, and National Wildlife Federation Communication Award recipient (received alongside President Bill Clinton), among many other recognitions. The White House also invited Mapp to participate in the America's Great Outdoors Conference, which led to her participation in the launch of former First Lady Michelle Obama's "Let's Move" initiative.
Mapp's career and community impact through Outdoor Afro aims to lift up the natural world and those who connect with it. Her advocacy for conservation continues to earn international media attention, including The New York Times, Good Morning America, NPR, NBC's TODAY, Forbes, Oprah Winfrey, and "MeatEater" with Steven Rinella.
Please note:
Participants need to bring a chair or blanket. The Gateway Canteen will be serving a full menu.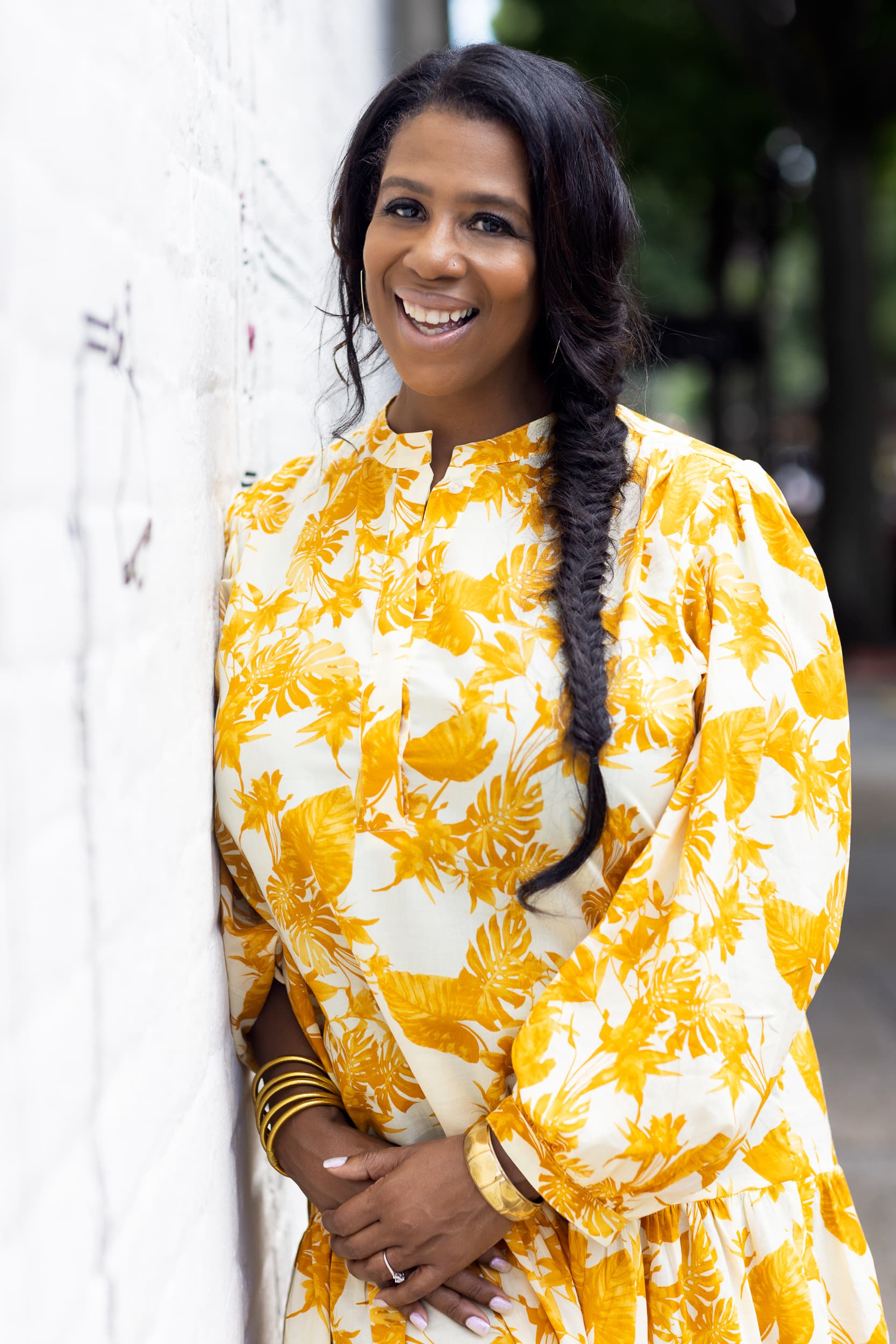 Refund Policy
Programs are rain or shine, except for severe weather. If we cancel due to severe weather, we will provide a full refund. If you cancel more than 48 hours in advance, we will provide a refund. If you cancel with less than 48 hour notice, you will not be eligible for a refund or the option to reschedule.