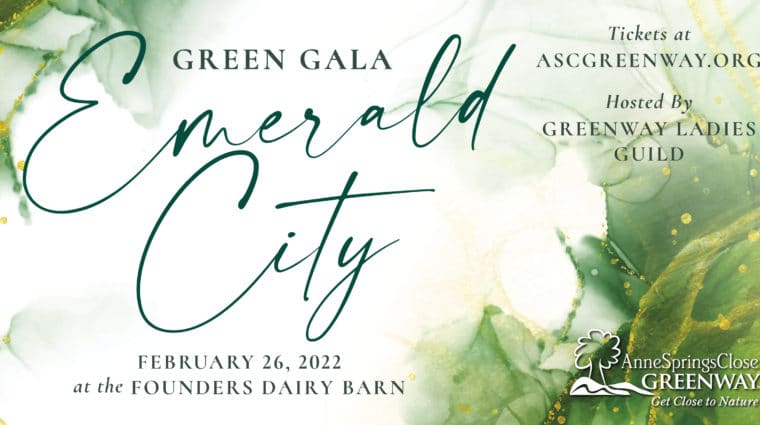 Thank you for another wonderful evening! We look forward to hosting again in 2023.
The Greenway Ladies Guild proudly organized the Green Gala, its signature fundraising event benefiting the Anne Springs Close Bridge Program. The program provides recreation and education scholarships for children and families in our community.
Please take a moment to view the stunning photographs captured by the talented and generous photographer, Carissa Rogers, who volunteered her services at this event. View, share and download while you can; photo gallery will be accessible for a very limited time.
Thank You To Our Sponsors

Event Details
Saturday, February 26, 2022
Founders Dairy Barn
6:00pm: VIP
7:00pm: General Admission
Tickets
$180 VIP
$150 General Admission
2022 Event Sold Out