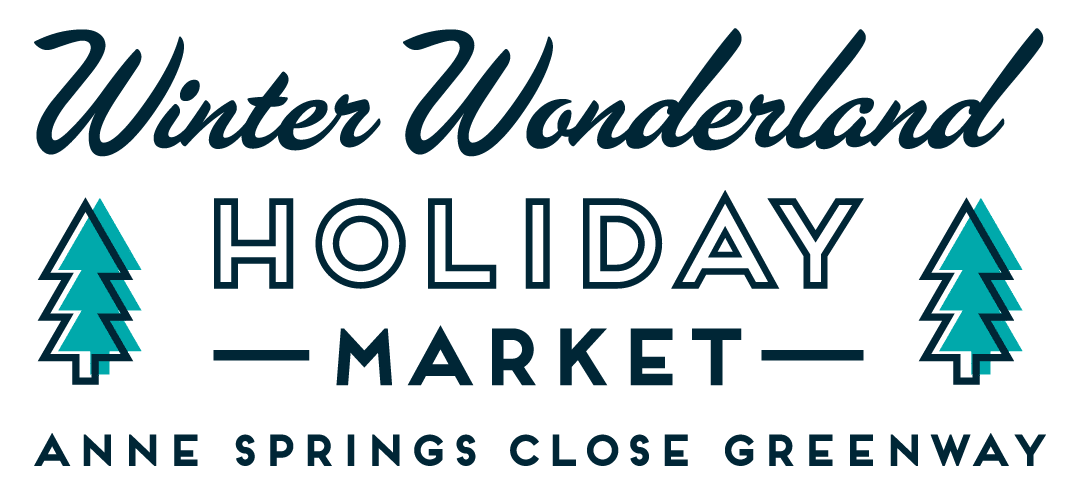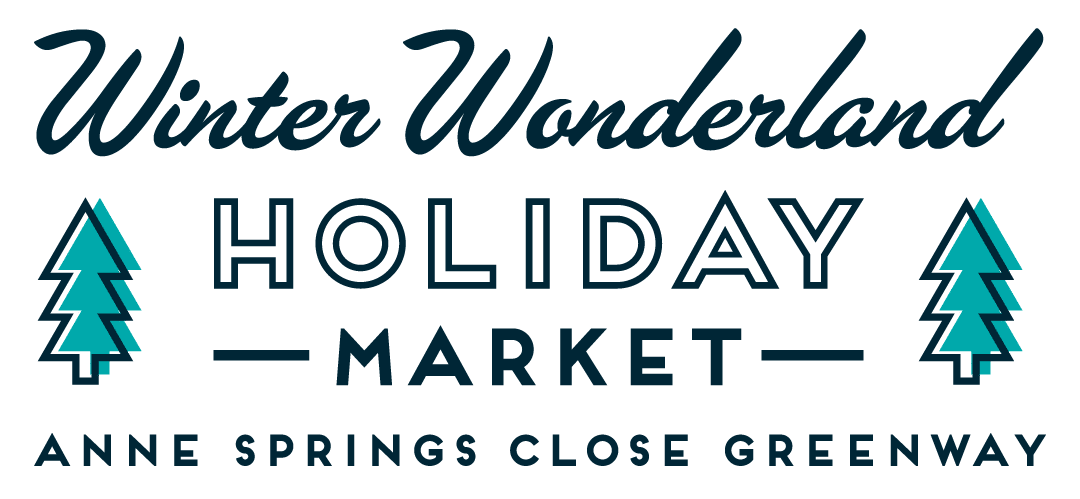 The Winter Wonderland Holiday Market is currently sold out.
Holiday Market Links & FAQs
Masks are required in the vendor & shopping areas + the Greenway Gateway.
Tickets are currently sold out. Additional tickets will be released for purchase on December 1 at 9am.
Tickets will be available here fon December 1.  Tickets are free to Greenway Members, $6 per person for non-members and children under age 12 are free.  You must have a ticket to come shop.
Vendors and shoppers are required to wear masks while in the common areas and shopping areas.(in vendor booths, in the walkways, inside the building or in the restrooms).  Masks may be removed when you are seated at a table to enjoy lunch from the Greenway Canteen, or if you bring your own chairs to sit and take a break on the nearby event lawn.  Hand sanitizer will be available at the entry and we encourage shoppers and vendors to use it throughout the event.  Booths will be spaced, instead of being right next to each other, in order to give vendors and shoppers more room to social distance.
Check out our vendor map and vendor list to see if you recognize the vendor you are looking for!  We have vendors in a variety of categories, everything from gourmet food gifts, to holiday décor, handmade soaps and lotions, custom wood items and so much more!  Everything at this market is handmade and homemade by our vendors. 
If you sell handmade and homemade items (so no MLM please!) you are welcome to apply as a vendor.  We are FULL for this year's Winter Wonderland Holiday Market but new in 2021, we will have a Spring, Fall and Winter show!   The dates for those events are May 8th, October 2nd and December 4th.  You can find information about these shows as it becomes available on our website.
This event is purely a shopping experience.  We won't have a "kid's zone" or any hands-on activities for little ones, so keep that in mind when you plan your day.  The Anne Springs Close Greenway is a 2100 acre nature preserve, so there is plenty to see and explore outside of the shopping area.  You can take the kids on a hike, walk around Lake Haigler, go across the swinging bridge and see the horses, sheep and donkeys or enjoy a picnic on the grounds.  Just keep in mind that children need to be supervised at all times.  With 36 miles of trails on the property, we don't want any little ones to get lost!
We love dogs at the Greenway!  Because we are encouraging folks to social distance, it may not be practical to have dogs in the shopping area.  If you must bring your pup, please keep in mind they must be on a 6 foot leash and you need to pick up after them.  If at all possible, leave your pupper at home so you have your hands free to hold more handmade and homemade gifts!
Not this year!  We have made a lot of changes to the event in order to host this event safely and one major change was the location.  We are now going to be at the Greenway Gateway area, at the Lake Haigler entrance of the Greenway, which is located off Highway 21.   For directions, please check out our website.
All vendors will be located outside in the grass.  Please keep that in mind and wear comfortable and appropriate footwear.
You are welcome to bring a snack, but you can also grab some delicious food from the Greenway Canteen!  Fresh sandwiches, salads and more await!  Check out the menu here.  
For Holiday Market Vendors
We currently have a wait list in place for Holiday Market Vendors. You are welcome to submit your application to be placed on this list. 
Thank You To Our Presenting Sponsor
Event Details
Masks are required in the vendor & shopping areas and the Greenway Gateway
When:
December 5, 2020 | 8am-5pm
Where:
Greenway Gateway
2573 Lake Haigler Drive
Fort Mill, SC 29715
Costs:
Free for Greenway members & children <12
$6 entry fee for non-members
$5 special event parking per vehicle
Greenway special event parking passes apply
Reservations required. Tickets will go sale November 4.
Questions?
Please contact Mina MacDonald at 803.547.1010.
Changes this year include a new date, time and location for the 2020 Winter Wonderland Holiday Market.
All measures are being implemented to keep our vendors and visitors safe during this current health climate.
The 2020 Holiday Market will be a ticketed event this year.  We will be able to accommodate 250 people per time slot.
Reservations will be required and sold in advance.  Tickets will only be available at the gate if a time slot is not full.
Time slots available:
8:00am - 10:00am
10:00am - 12:00pm
12:00pm - 2:00pm
2:00pm - 4:00pm
As in the past, this event is free to members and children under age 12. Entry is $6 for non Greenway members.
A $5 parking fee applies per car and Greenway parking passes are accepted.