Five Perfect Picnic Locations
Look no further than Anne Springs Close Greenway for the perfect picnic destination. Park your picnic basket at one of these five spots when you enjoy a meal in the great outdoors.
Located just minutes from Charlotte, Anne Springs Close Greenway offers trails with convenient amenities, including trail-side benches, clean restrooms and a visitor center, the Greenway Gateway.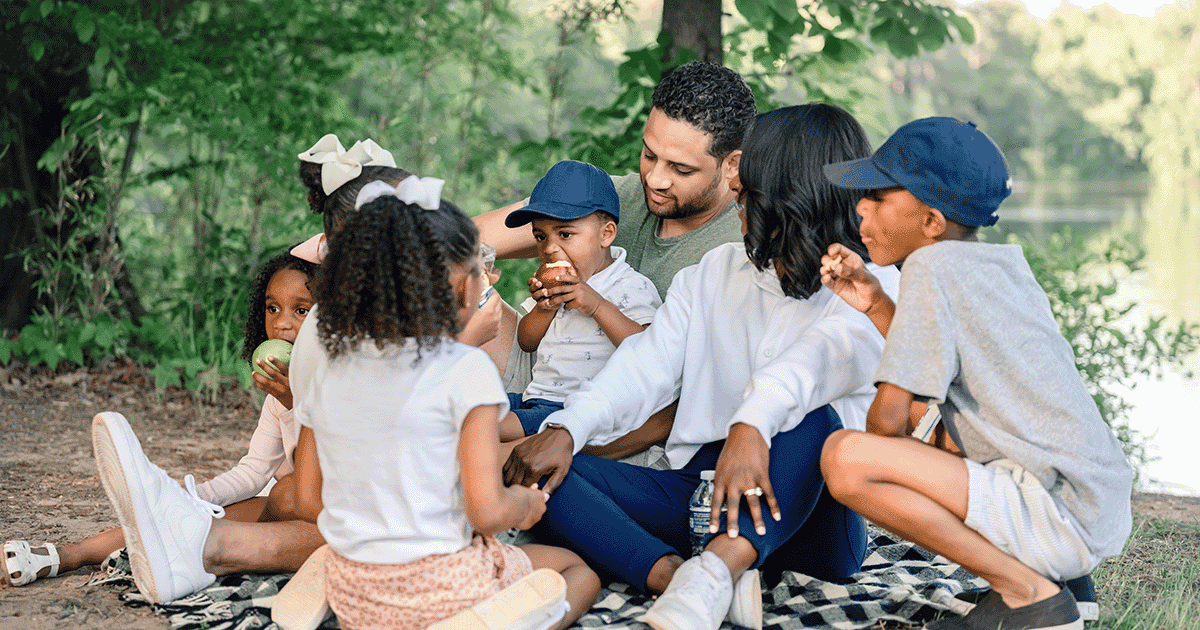 These five picnic locations, listed in order of adventure level, are perfect for individuals, romantic couples and fun-loving families.
If you want to experience al fresco dining with less stress, check out the Greenway's restaurant, the Gateway Canteen. Anne Springs Close Greenway's Gateway Canteen offers freshly prepared meals that can be enjoyed on its patio, as well as a special Grab-&-Go menu for hike-friendly and picnic-table-ready take-away options.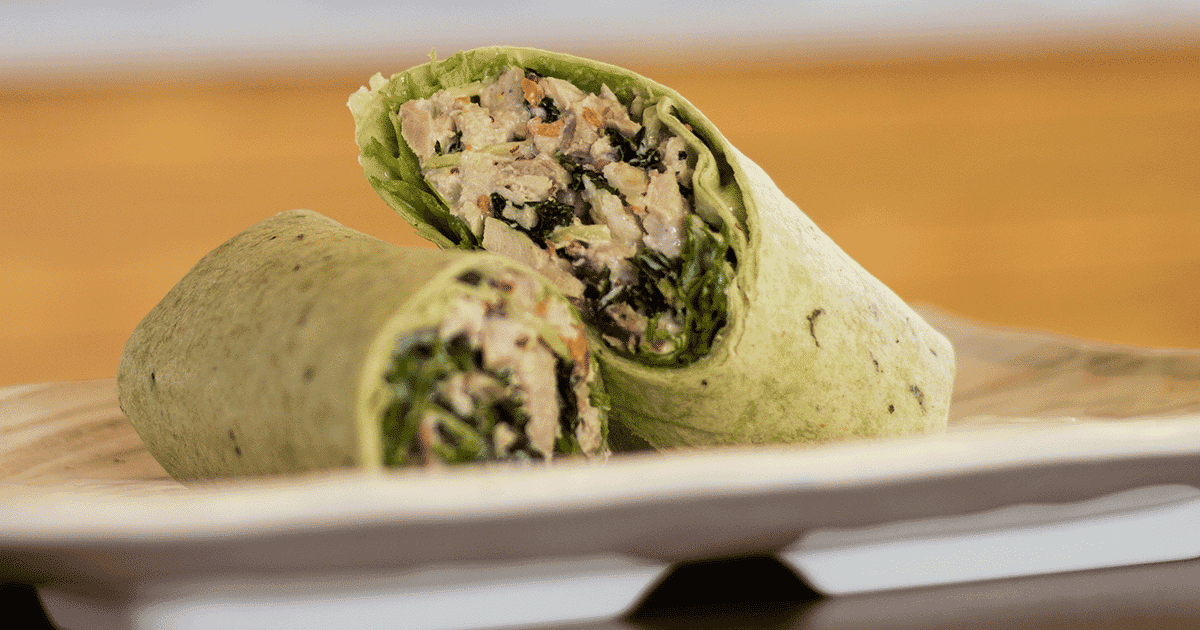 Outdoor Classroom
Enter the Adventure Road Entrance, and park at the first parking lot on your right. Gather your picnic supplies, and hike the 0.9-mile Trekker Loop around Lake Crandall. The trail and the Outdoor Classroom can be found on the Greenway's trail map.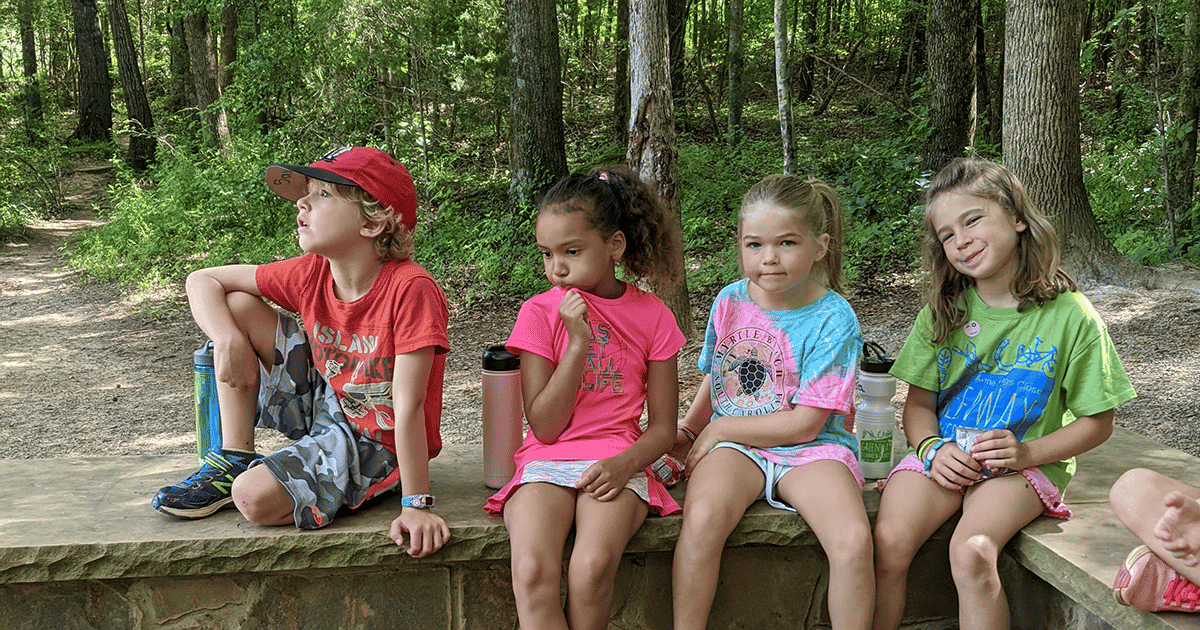 To extend the fun, members may bring fishing poles to fish at Lake Crandall. Please note, the closest restrooms are at Stumpy Pond, another nearby fishing hole.
Steele Creek Overlook near Graham Cabin
This picturesque location overlooks Steele Creek and lies next to a stroller and ADA-accessible path. Find it by parking at the Dairy Barn entrance and strolling along the paved path with the Dairy Barn on the right.
Continue to pass the historic Faires-Coltharp Cabin on the left, and eventually locate Graham Cabin where pasture meets woods. Just past Graham Cabin lies the Steele Creek Overlook. Enjoy sounds of the peaceful water with your picnic.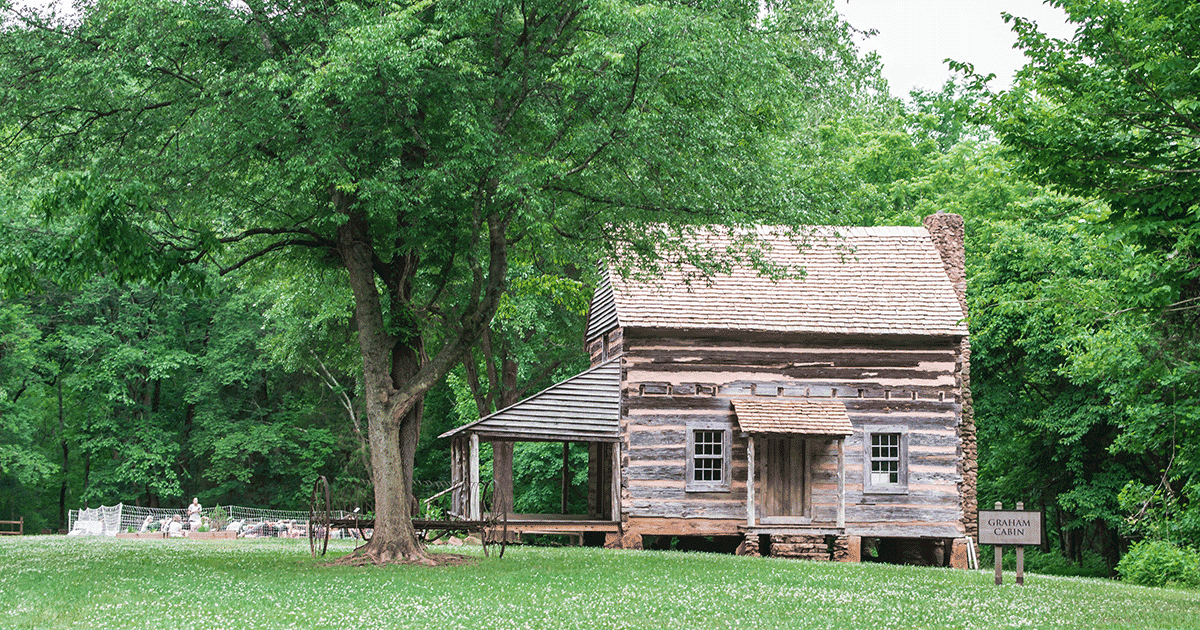 Extend your adventure with a walk down the Blue Star Trail toward the Swinging Bridge. Kids and leashed pups will enjoy splashing in the creek!
Picnic Tables behind Gibson House
Horse lovers must visit the Greenway's Farm and Stables entrance. Drive along the gravel entry, and park in the first gravel lot, which happens to be at Gibson House. Behind Gibson House is a picnic table.
Be sure to say hello to the horses after your picnic. They love meeting guests! Just be sure to not feed any of the animals on the Greenway.
Bench near Lake Haigler Spillway
Many Greenway visitors enjoy the 2.5-mile hike around Lake Haigler. This scenic hike offers plenty of great places to stop and enjoy a meal or snack. Begin at the Gateway Canteen by picking up to-go food and beverages, then proceed down the gravel path to the right, following signs for Lake Haigler. Navigate around the lake to find the spillway, which creates a peaceful waterfall when the lake overflows.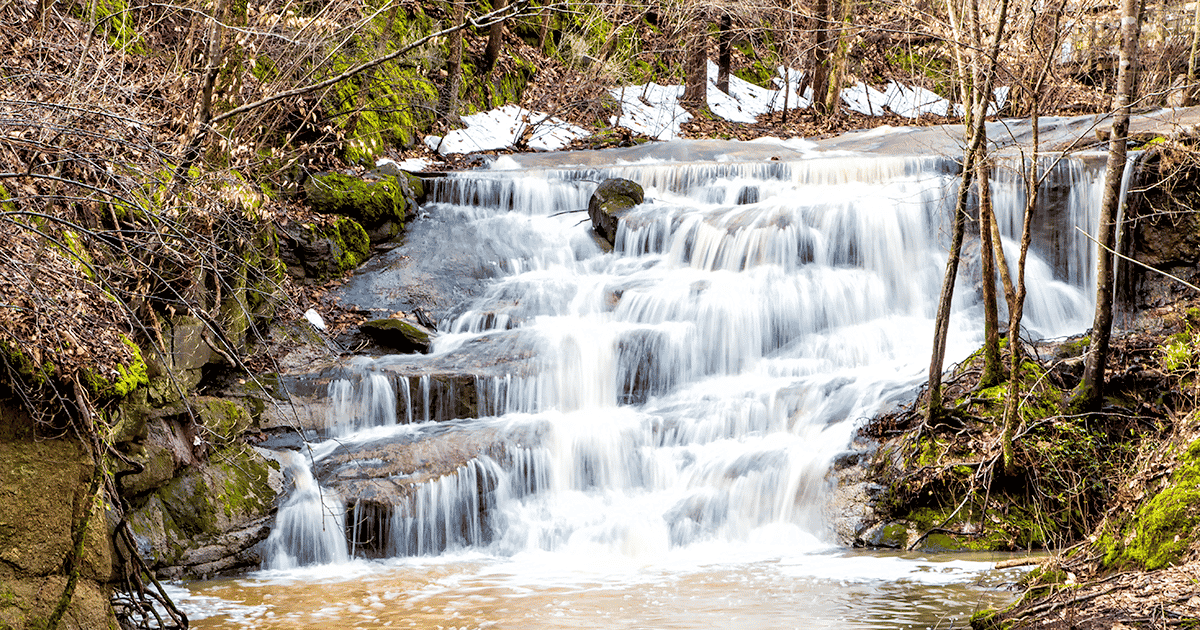 Campbell's Corner
For hikers in search of a destination picnic, pull out a trail map and locate Campbell's Corner. This hidden gem offers a quiet spot to relax and look for deer or listen for birds. Find it at the intersection of Hickory and Blue Star trails.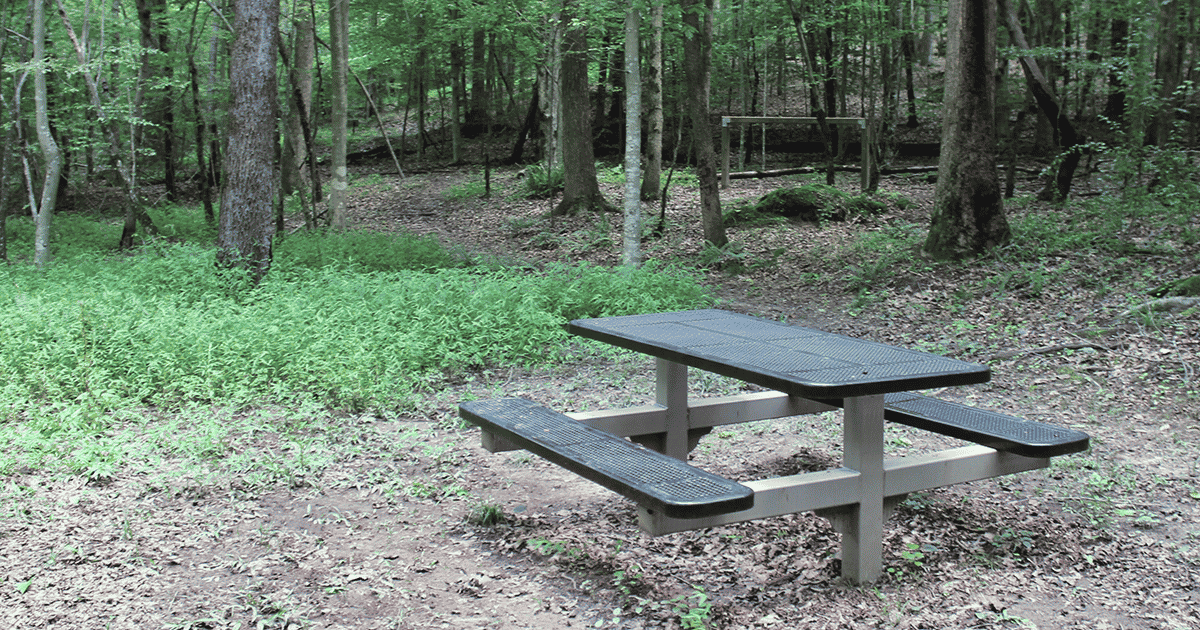 Pack it in; pack it out. Leave no trace when visiting Anne Springs Close Greenway by removing all food, trash and gear after visiting the Greenway. Do not disturb wildlife or alter landscape. No open fires, outside alcohol, tents or unleashed dogs permitted. Please stay on trails.
Anne Springs Close Greenway offers membership and scholarship options. Non-members must pay the daily entrance fee upon entry. Find pricing and answers to other FAQs on the website.