Greenway Speaker Series Returns with Mirna Valerio and Blair Braverman
The Anne Springs Close Greenway Speaker Series returns this Saturday, March 19 with ultrarunner and author, Mirna Valerio. The evening promises to be one of inspiration and motivation and will take place on the Greenway Gateway Lawn, including live music and followed by a candid discussion with "The Mirnavator" herself about being a larger competitor in a world of thinner athletes.
Mirna's athletic story was featured in the Wall Street Journal, Runner's World, on the NBC Nightly News, CNN, on the CW Network and in the viral REI-produced documentary short, The Mirnavator. Her writing has been featured in Women's Running Magazine, Self Magazine Online, Outside Online and Runner's World Magazine. Most recently, she was chosen as a 2018 National Geographic Adventurer of the Year.
Bring a blanket or chair, purchase dinner from the Gateway Canteen and pick up a copy of Mirna's book "A Beautiful Work in Progress" for signing inside the Greenway Gateway. Festivities begin at 4:00pm with outdoor live music from Todd Johnson, followed at 5:00 with a conversation with Mirna and an audience Q&A session. Mirna will sign books and outdoor music will resume from 6:00 to 8:00. Tickets are $23 per person, including a 20% discount for Greenway members. Ages 12 and under are free.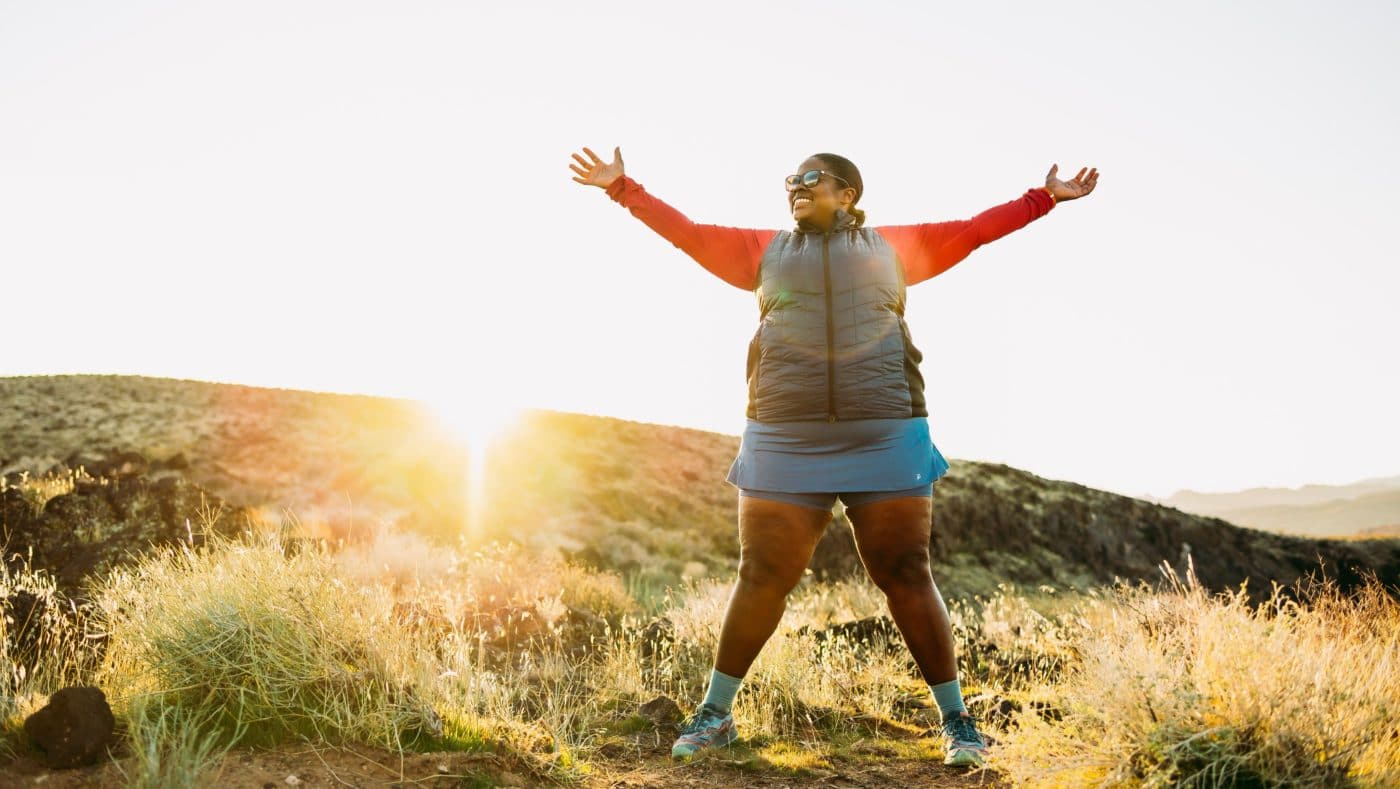 Anne Springs Close Greenway will kick off its spectacular Earth Day Celebration weekend on Friday, April 22 with another Speaker Series opportunity featuring Blair Braverman, dogsledder and author, discussing what sled dogs, and dogs in general, teach us about finding adventure in the everyday. Blair, who has mushed thousands of miles through the frozen wilderness with her team of huskies, will be sharing riveting stories from the trail, as well as lessons for how seeing the world through dogs' eyes can deepen our own relationships to nature. The event begins at 5:00 with live music from Natty Boh Duo. Blair's talk will begin at 6:30, followed by audience Q&A session and book signing. Live music will resume until 8:30pm.
Blair and her dogs have competed in some of the world's toughest races, including the Iditarod and the Kobuk 440. She is a three-time author, as well as a contributing editor to Outside magazine and a contributor to The New York Times and This American Life. She and her husband, Quince Mountain, make up the human portion of BraverMountain Mushing; their team has been featured on The Today Show, on National Public Radio, and in O: The Oprah Magazine, The Washington Post, and Vogue.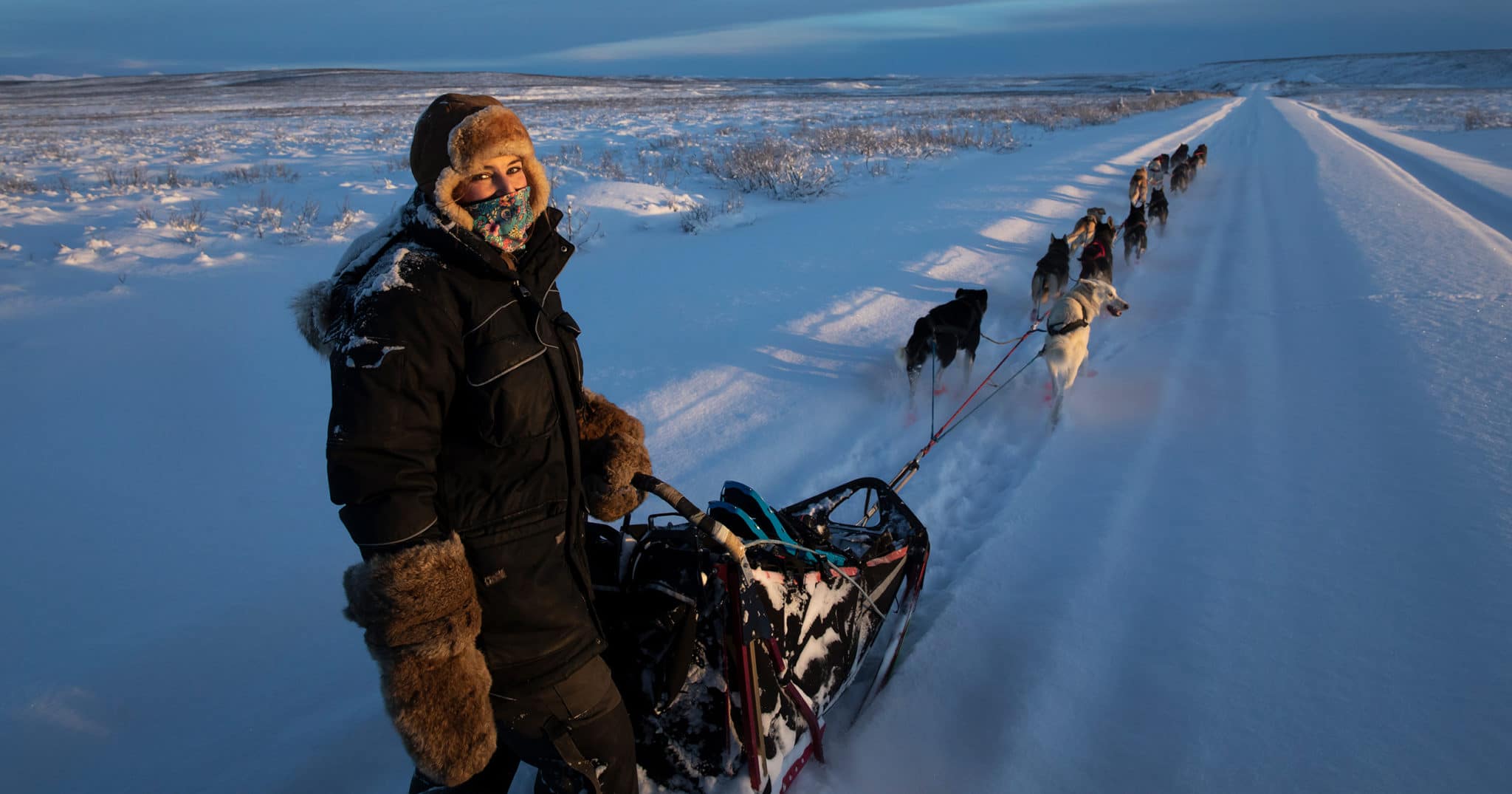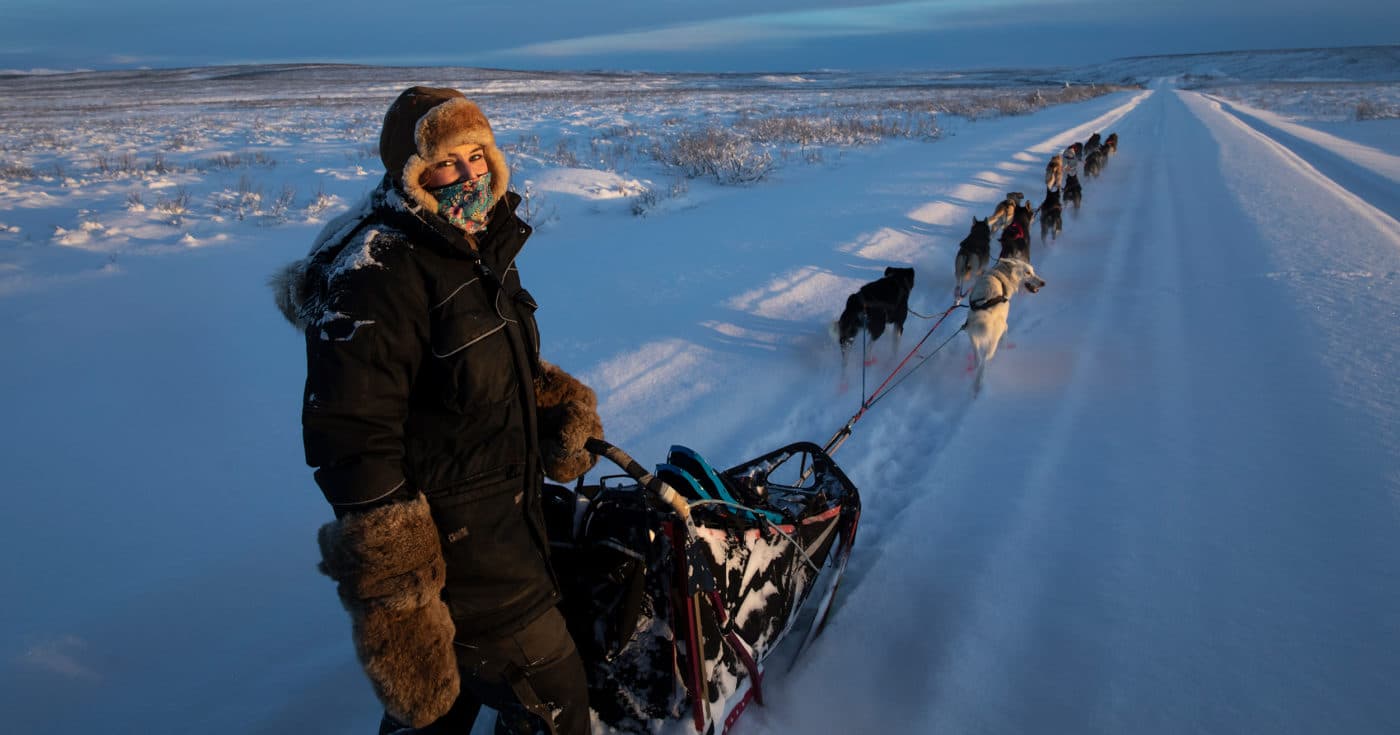 For questions or for help purchasing tickets, please call 803-547-4575. Financial assistance is available for those who qualify through the Anne Springs Close Bridge Program. All potential applicants are encouraged to apply based on their current financial circumstances. Acceptance into the Bridge Program includes membership to the Anne Springs Close Greenway, as well as other benefits and scholarship opportunities.
About the Anne Springs Close Greenway
Since 1995, the Anne Springs Close Greenway has provided a place for the community to enjoy a variety of outdoor activities from fishing, hiking, mountain biking and horseback riding to picnics, kayaking and more. The 2,100 acre nature preserve located in Fort Mill, SC is open daily from 7:00 a.m. to sunset for outdoor recreation enthusiasts and nature lovers to use its 40+ miles of trails. The Anne Springs Close Greenway is owned and operated by Leroy Springs & Company, a 501(c)3 organization that receives no government funding for its ongoing operations and programs. The Greenway relies on revenues from its endowment, membership and program fees, and private contributions from individuals, community and corporate partners, and other donors to fund operations and capital needs.