Impact of Prescribed Burns at Anne Springs Close Greenway
The Anne Springs Close Greenway conserves its 2,100 acres of green space, including trails, ponds and creeks. The non-profit organization's land management plans include prescribed burns in order to support the natural ecosystem of the area.
What is a prescribed burn?
A prescribed burn is the planned application of fire in natural space. Teams of experts work together to plan and apply the fires for specific areas under carefully watched weather conditions.
The Greenway's Natural Resources team includes experts with knowledge of local land management practices and experience with prescribed burns. During prescribed burns, fire control, weather monitoring and safety remain top priorities.
Prescribed burns may also be known as prescribed fires, controlled burns or controlled fires. The term does not include wildfire, which can be defined as an unplanned fire started by natural or human causes that spreads out of control.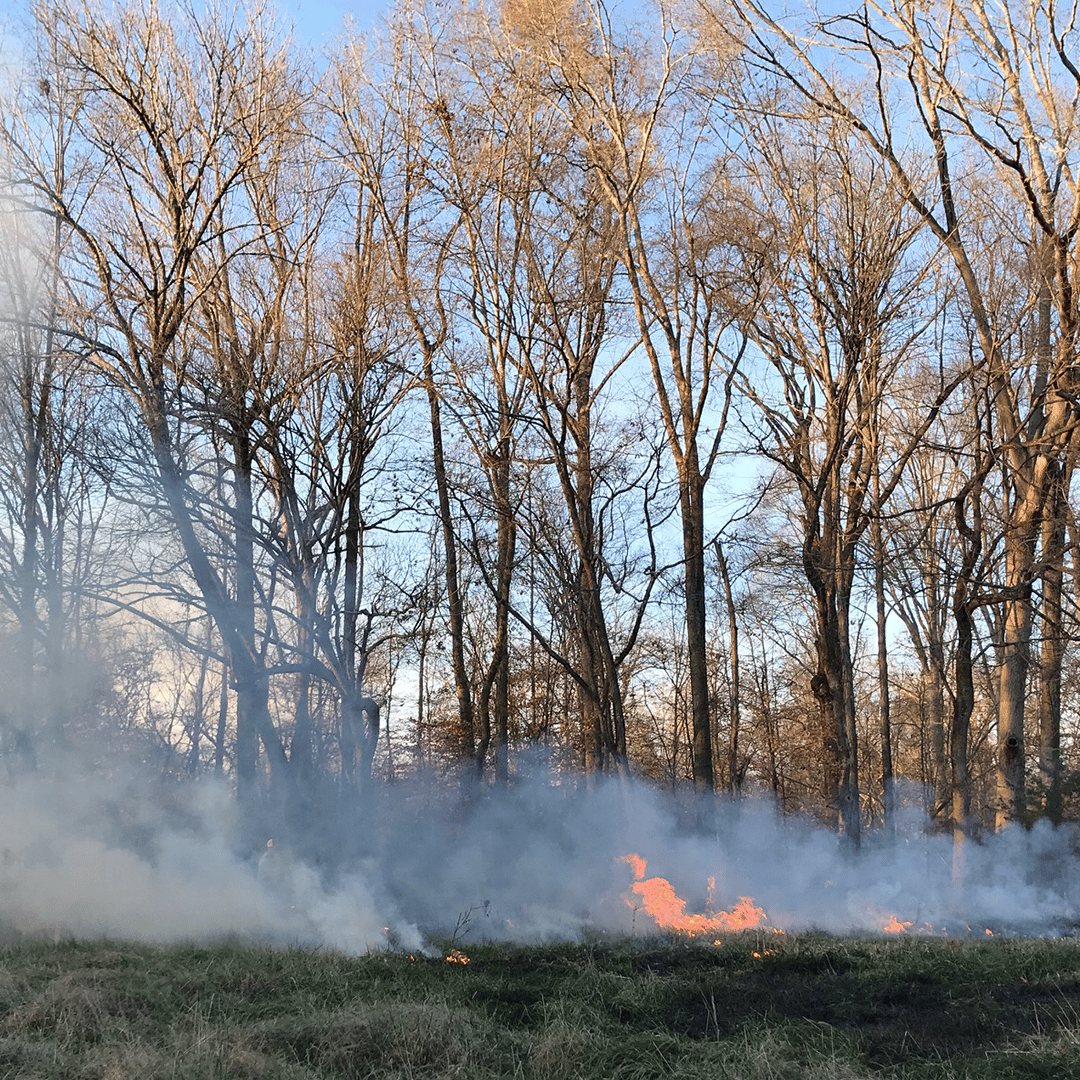 How is a prescribed burn help environmental conservation?
Alex Cifra, Resources Coordinator at the Greenway, sheds light on the reasons why the Natural Resources team intentionally ignites fires to meet the organization's land management objectives.
Forests and grasslands in the south are well adapted for fire, and fire actually increases some species ability to survive or regenerate shortly after. Native Americans in the area 10,000 to 12,000 years ago recognized and utilized burning for these reasons and many more.

Alex Cifra, Resources Coordinator
Specific reasons for utilizing prescribed burns on the Greenway include:
Reduce competition from invasive plant species
Control insect populations, such as ticks
Improve habitats for some wildlife species
Help prevent and fight fungal and bacterial diseases in trees
Stimulate seed germination
Reduce wildfire hazards by decreasing dangerous accumulation of combustible fuel loads (pine needles, leaves, forest debris)
Chemical and mechanical treatments can cost 10 to 20 times more
Open the understory for song birds, game birds and other foraging wildlife
Reintroduce nutrients back into the soil, such as nitrogen
The Greenway's mission includes connecting people to nature through recreational and educational activities while fostering a passion for environmental conservation, animal habitats and protection of natural resources. Prescribed burns are mission-driven.
The controlled fires can improve forest or prairie appearance and access to locations that would otherwise be difficult with heavy understory vegetation. Improved access allows members and visitors to enjoy hiking and mountain biking on trails, summer campers to build forts, birding enthusiasts to spot songbirds and more.
When a prescribed burn is underway, please do not approach the area until the Natural Resources team has marked it as complete and the area safe. The Anne Springs Close Greenway alerts the Fort Mill Fired Department in advance of planned burns for additional precaution.