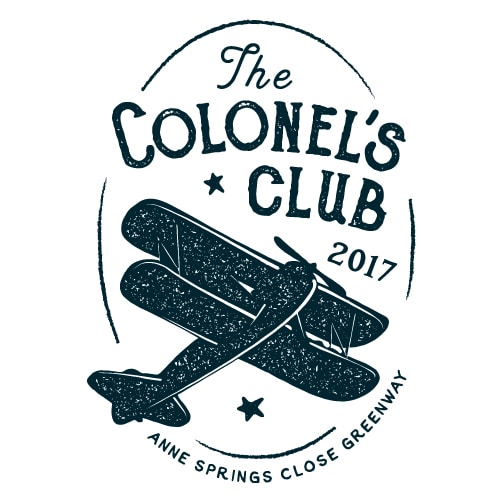 Colonel's Club
The Colonel's Club is the men's philanthropic and social group that aims to support and promote the Anne Springs Close Greenway through a variety of engaging social, philanthropic and volunteer activities. The group's name is homage to the late Colonel Elliott White Springs, father of Anne Springs Close, the Greenway's founder and namesake.
For more information about the Colonel's Club, please contact Brian Myers at 803.547.1002
Upcoming Club Events
September 16 | 7pm
Club Social at Amor Artis Brewing
October 21 | 7pm
Club Social at Model A Brewing
November 6 | 3-8pm
Boil & Brew Fundraiser at Greenway Gateway
December 3 | TBD
Golf Outing, Springfield Golf Club
December 16 | 7pm
Club Social at Gateway Canteen
Volunteer six hours annually on the Greenway
Attend Greenway activities and Colonel's Club philanthropic/social events
Make an annual gift of $250*
Contribute a $35 annual activity fee
Be an ambassador of the Greenway
*An individual Greenway Membership valued at $60 is provided in exchange for this gift.
Membership Benefits
Individual Greenway membership
Access to Colonel's Club events
Monthly Colonel's Club social gatherings
Can join Friends of the Greenway for additional $250 gift (includes Family membership and additional benefits)