Nature Explorers Homeschool
Nature Explorers Homeschool continues this fall with our interactive, outdoor program that consists of multiple sessions. Students may sign up a la carte for any of these sessions. Pre-registration is required. There is a maximum number allowed for each week, so sign up early!
Help broaden the way your children think about the environment. Our goal is to expand current knowledge while giving them the tools to interpret nature and make connections to the physical world around them. Please read on for more details and descriptions of the different topics that will be covered.
Information:
Fall 2019 Classes
Nature Explorers Homeschool meets weekly throughout the fall.
Sessions are geared toward students ages 8 - 14 years.
Dates: Sessions will be held every Tuesday from September 17 – November 12 from 12:30pm-2:30pm.
Bonus: Students who sign up for all 8 weeks will get the 9th week free!
Fees: $20 per session for Greenway members | $25 per session for non-members
Cancellation Policy: Cancellations may be processed more than two weeks prior to the start date. There will be no refunds if a student cancels a session within two weeks of the start date; however, students may transfer to other sessions.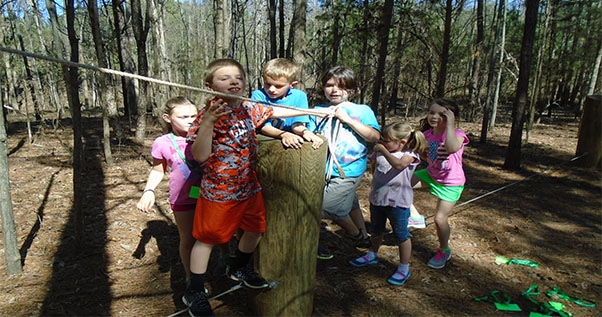 October 22
Exploring Greeway Ecosystems
Exploring Greeway Ecosystems
Students will define what makes an ecosystem and what categories are important to track in each system.
Fall Sessions Flyer
Exploring Greeway Ecosystems
Wilderness survival 101 – how to plan and execute a fun, safe and organized camping adventure.
Fall Sessions Flyer
November 12
Night Hike/Star Gazing
(6pm-9pm)
Exploring Greeway Ecosystems
This unique night program will be a chance for students to explore the Greenway at night.
Fall Sessions Flyer