Leroy Springs & Co. President & CEO Timothy W. Patterson to Retire After Nearly Two Decades
Tenure Leaves a Lasting Legacy of Preserving Access to Recreation & Education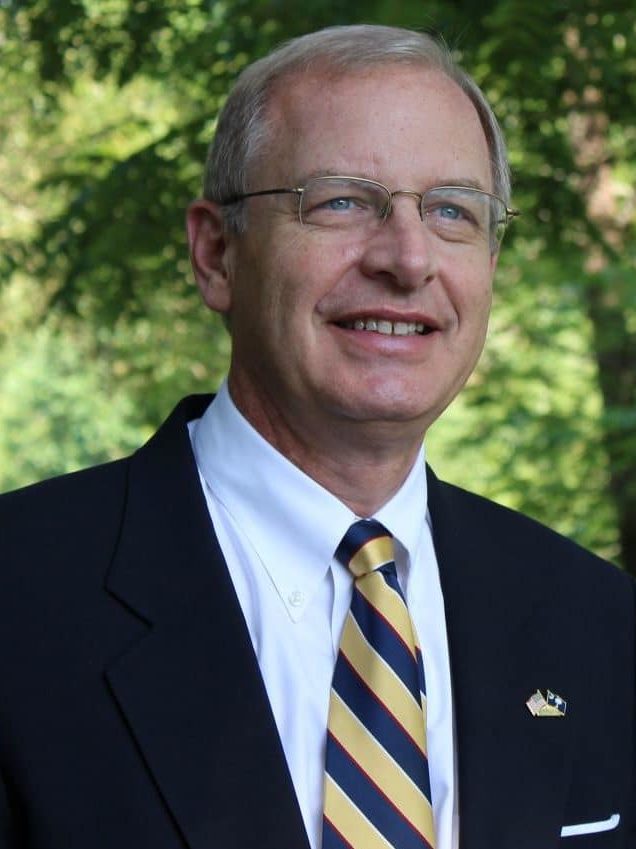 Fort Mill based Leroy Springs & Company, Inc. announced this week the upcoming retirement of President and CEO Timothy W. Patterson from the non-profit organization which owns and operates the Anne Springs Close Greenway, Springs Golf, FLYERS Afterschool and Springmaid Mountain Resort (Spruce Pine, NC).
Patterson joined the Leroy Springs & Co. staff in 2003 as General Manager of the formerly Leroy Springs-owned Springmaid Beach Resort in Myrtle Beach, SC. With over two decades in the hospitality and tourism industry, Tim joined the team at Springmaid Beach after serving as Vice President of Hospitality at Keystone Resort in Keystone, Colorado. He brought with him a seasoned eye for hospitality and the tools necessary to bring the organization into its next phase of existence in the communities originally home to Springs Cotton Mills.
As CEO, Tim oversaw the eventual sale of Springmaid Beach Resort with proceeds from the sale benefiting the endowment of the Anne Springs Close Greenway. He cemented the conservation easement held over the 2,100- acre Anne Springs Close Greenway, ensuring that it will remain protected in perpetuity by the Nation Ford Land Trust. Under Tim's leadership, the Greenway formed a community-led Board of Managers and underwent several major updates to its strategic plan, taking on its first capital campaign in 2012 which yielded $12.5MM+ in critical capital funding.
Through that campaign and with Tim's stewardship, the Greenway built the Comporium Amphitheater and the Mary Warner Mack Dog Park (both in 2015), made major improvements to the Hampton Wildlife Fund Adventure Center, strengthened wayfinding and signage across the property, and led the effort to build the Anne Springs Close Greenway Gateway and Domtar Forest Porch (2019). He also helped negotiate the transfer of the Leroy Springs Recreation Complex to the Town of Fort Mill, forging one of the most unique public-private partnerships in the state and region between the Town of Fort Mill, Upper Palmetto YMCA and the Fort Mill School District. Through his tenure, Greenway visitor numbers and membership have skyrocketed from just a few hundred members to more than 16,000 member households, representing 60,000 individuals within the greater Charlotte metro region.
Tim's impact can be felt throughout the organization as other assets have grown and thrived under his leadership, including the four Springs Golf courses in Chester, Fort Mill and Lancaster, as well as Springmaid Mountain Resort in Spruce Pine. NC. He is an active member of the Fort Mill Rotary Club and Hampton Wildlife Fund's Fort Mill Committee, and he remains committed to the mission and vision provided by the Close family. His daily presence will be greatly missed by the organization.
"In his unassuming way, Tim has taken Leroy Springs to new levels of professionalism, service to its users and overall quality of experience. His leadership in all areas has been outstanding, and his honesty, integrity and warm personality has endeared him to all of our employees, volunteers and patrons," said Elliott S. Close, chair of the LSC Board of Directors and member of the Anne Springs Close Greenway Board of Managers.
"Tim leaves Leroy Springs in much better shape than when he came here, and we all thank him for his steadfast leadership, tireless work ethic and wise decision making over the past 18 years," remarked Anne S. Close, founder and namesake of the Anne Springs Close Greenway. "His work ensures a bright future for Leroy Springs and the Anne Springs Close Greenway in the years ahead."
Upon Tim's retirement at the end of June, John J. Gordon will assume the title of President and CEO of Leroy Springs & Co. John is currently the COO of LSC and Executive Director of the Anne Springs Close Greenway.
For more information about Leroy Springs & Co., Inc., visit LeroySprings.org.
About Leroy Springs & Company, Inc.
For more than 80 years, Leroy Springs & Company, Inc. has provided affordable, quality recreation and community activities and facilities in the region home to the historic Springs Cotton Mills. Today, Leroy Springs employs over 300 employees and is headquartered in Fort Mill, SC, and provides the next generation with similar recreation opportunities, including the Springs Golf course portfolio (Chester, Fort Mill, Lancaster, Springfield), the Anne Springs Close Greenway, (Fort Mill), FLYERS Afterschool (Fort Mill) and Springmaid Mountain (Spruce Pine, NC). For more information, visit LeroySprings.org.