Disc Golf
The Anne Springs Close Greenway offers a nine-hole, ace play disc golf course designed by Rock Hill's Innova. Ace play courses have shorter lanes and are therefore ideal for beginners and youth players.
Members and guests may use the course any time the trails are open except during summer camp hours.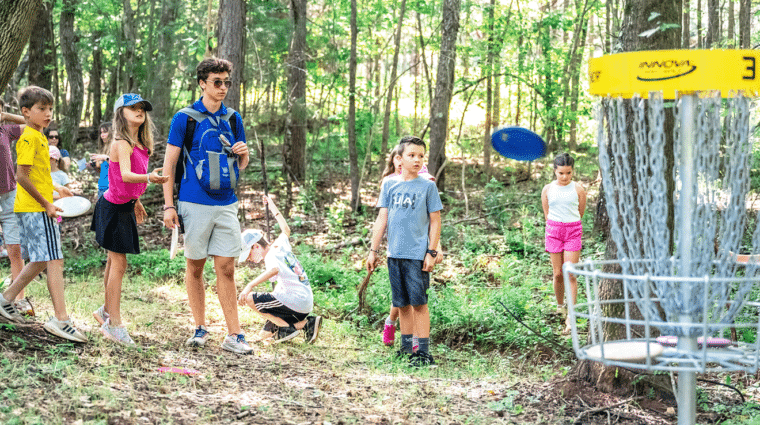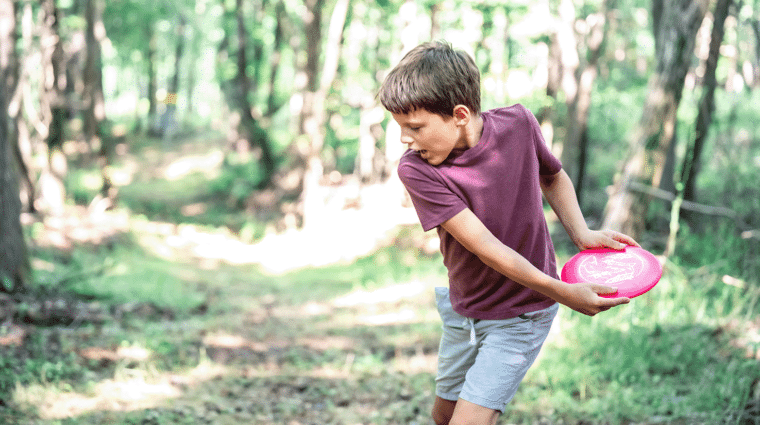 What to bring?
Bring your own discs.
The Greenway offers discs for sale at the Greenway Gateway, which is the visitor center located at the Lake Haigler entrance.
Snacks, non-alcoholic beverages and leashed dogs are allowed, but please remember to leave no trace by not disturbing natural areas and removing all waste materials.
Where to find the course?
The disc golf course is located at the Adventure Road entrance. The course begins and ends in the gravel parking lot that lies closest to the welcome kiosk.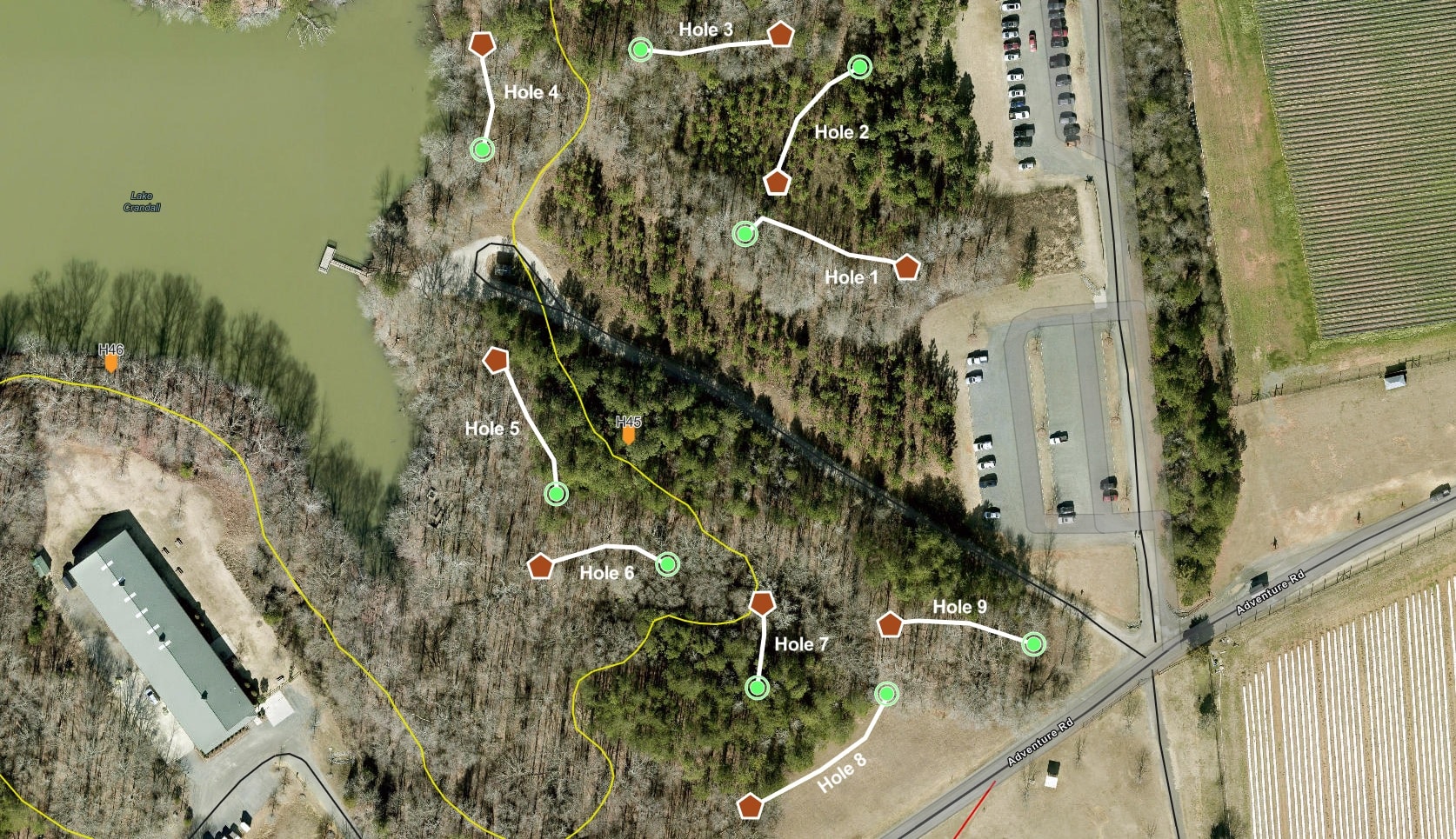 All trails are currently open, including horse, bike, hike, and dog park trails.
Billy's Walk is currently closed due to a downed tree.
Quartz trail is currently closed due to bridge removal.
Guest Services Front Desk: 803.547.4575
Trail hotline: 803.547.1019
Hours: 7am - Sunset
Daily Admission Fees:
$12 per person | Youth (ages 5-12) $6 per person
Trailering In - $20/horse
(Lake Haigler Entrance only)
Free to Members. JOIN TODAY!
Text GWMap to 515-55 to receive a mobile version of our trail map!