The 2024 Summer Camp Guide is Now Available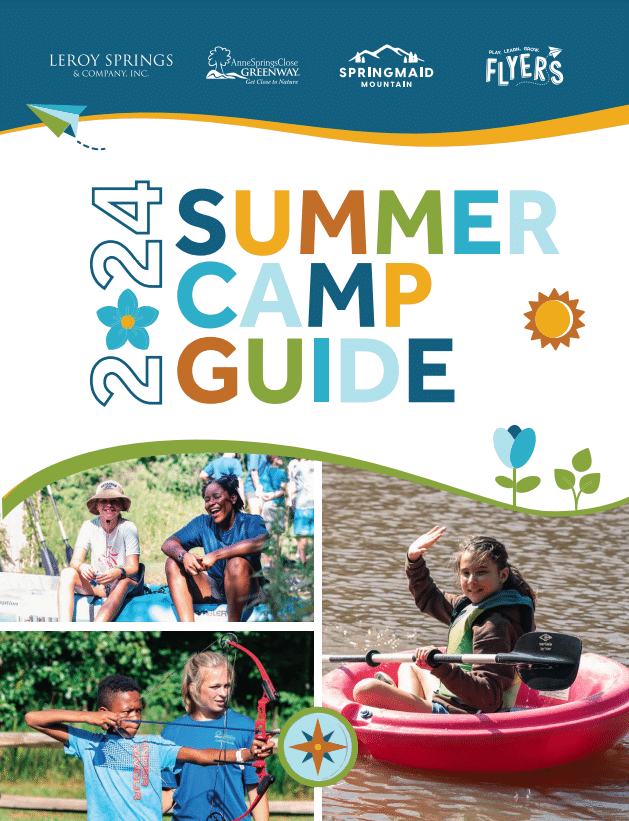 For more than 15 years, Leroy Springs & Co. has offered a variety of summer camps with a focus on connecting children to nature. In our educational and fun camp format, we provide an opportunity for kids to put down gadgets to connect with old and new friends, try new activities, and explore the great outdoors. Divided by age groups for preschoolers through rising 12th graders, your children will love getting close to nature at the Anne Springs Close Greenway!
Learn more about summer camps on the Greenway in the short video below:
Check out the Summer Camp Guide today!
Camp registration will open on Tuesday, December 5.