Top 10 Habits to Make Your Anne Springs Close Greenway Experience Great!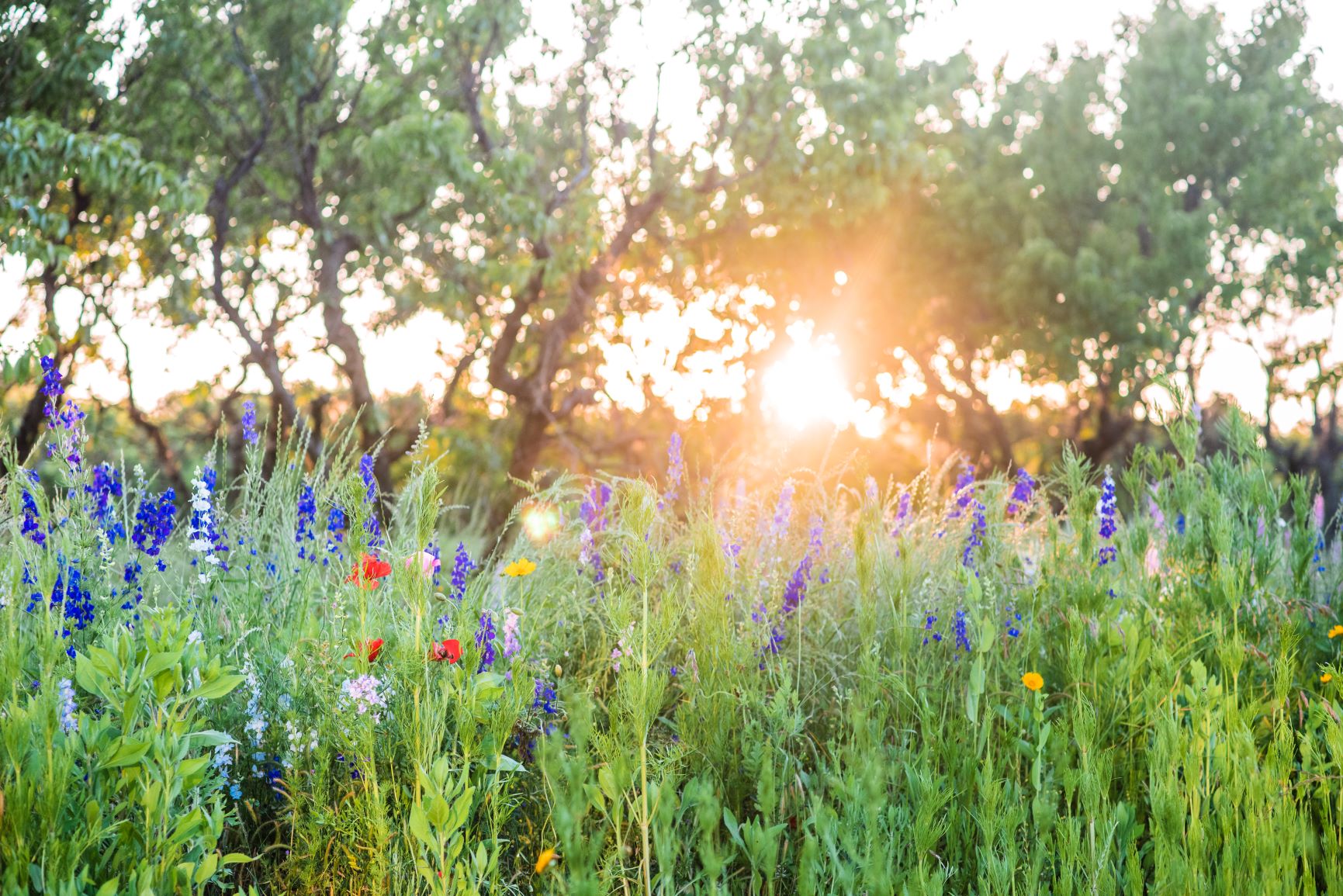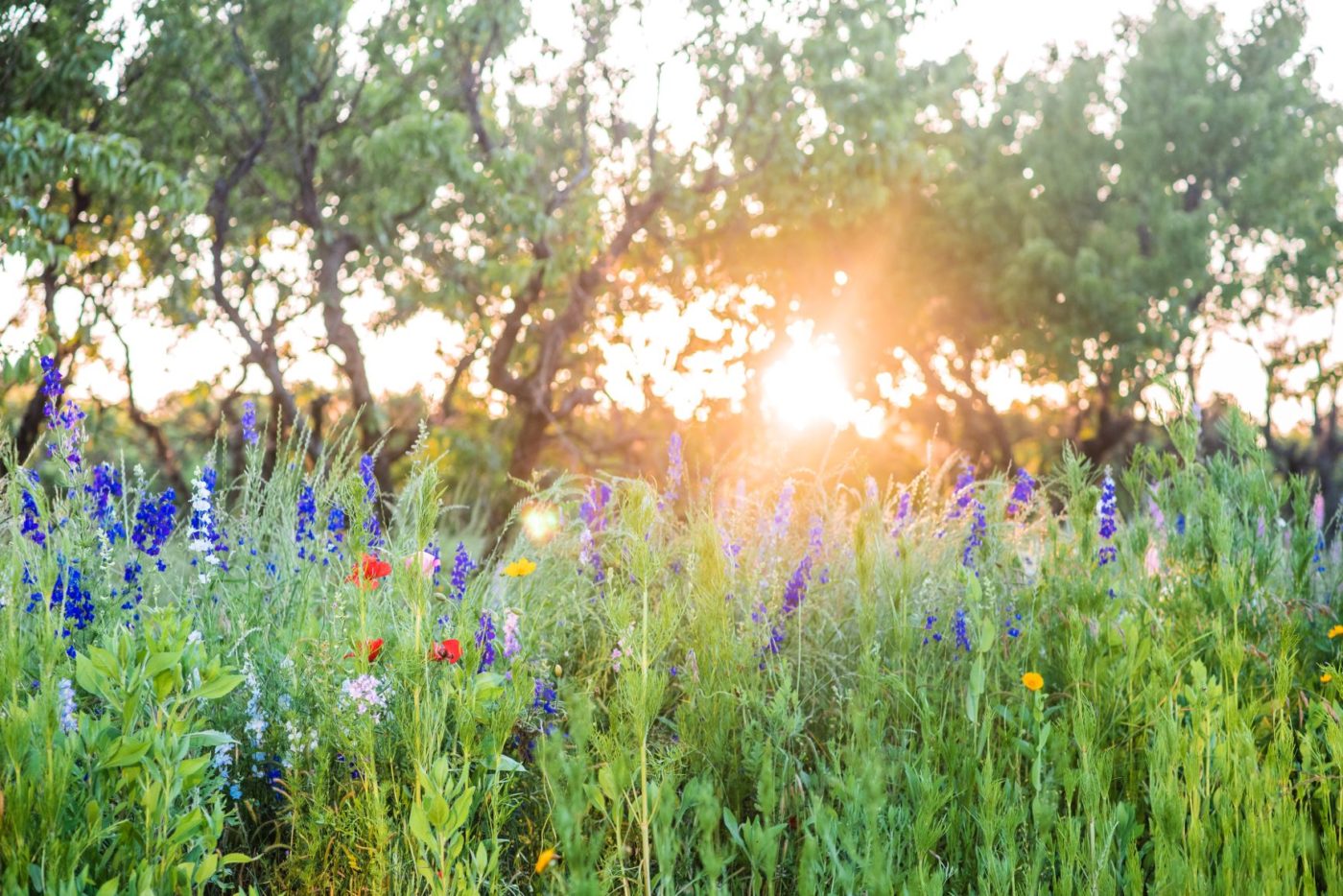 Updated February 24, 2022
Spring is just around the corner!  Longer days and warmer temperatures mean plenty of hours to spend getting outside and taking in all nature has to offer. The Greenway has seen tremendous growth in the last year; and we want to make sure all of our members and guests have a great time while on the property. 
1. If you pack it in, pack it out…including your dog!
No one likes to see trash on the trails and dog waste bags are trash.  If you bag it, please carry it out. We know there aren't a lot of trash cans on the Greenway; this is by design. Be a good trail user and help us keep the Greenway clean.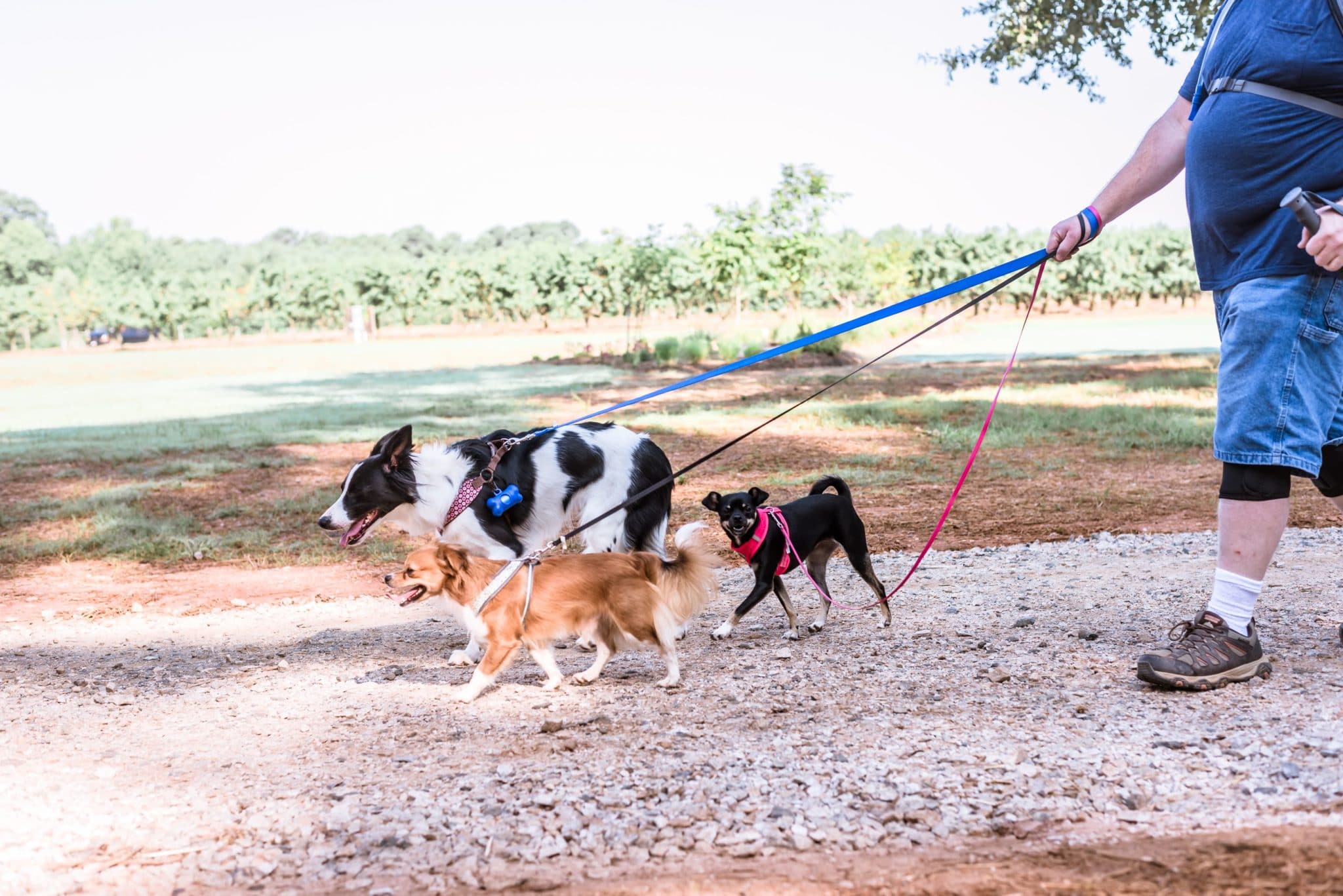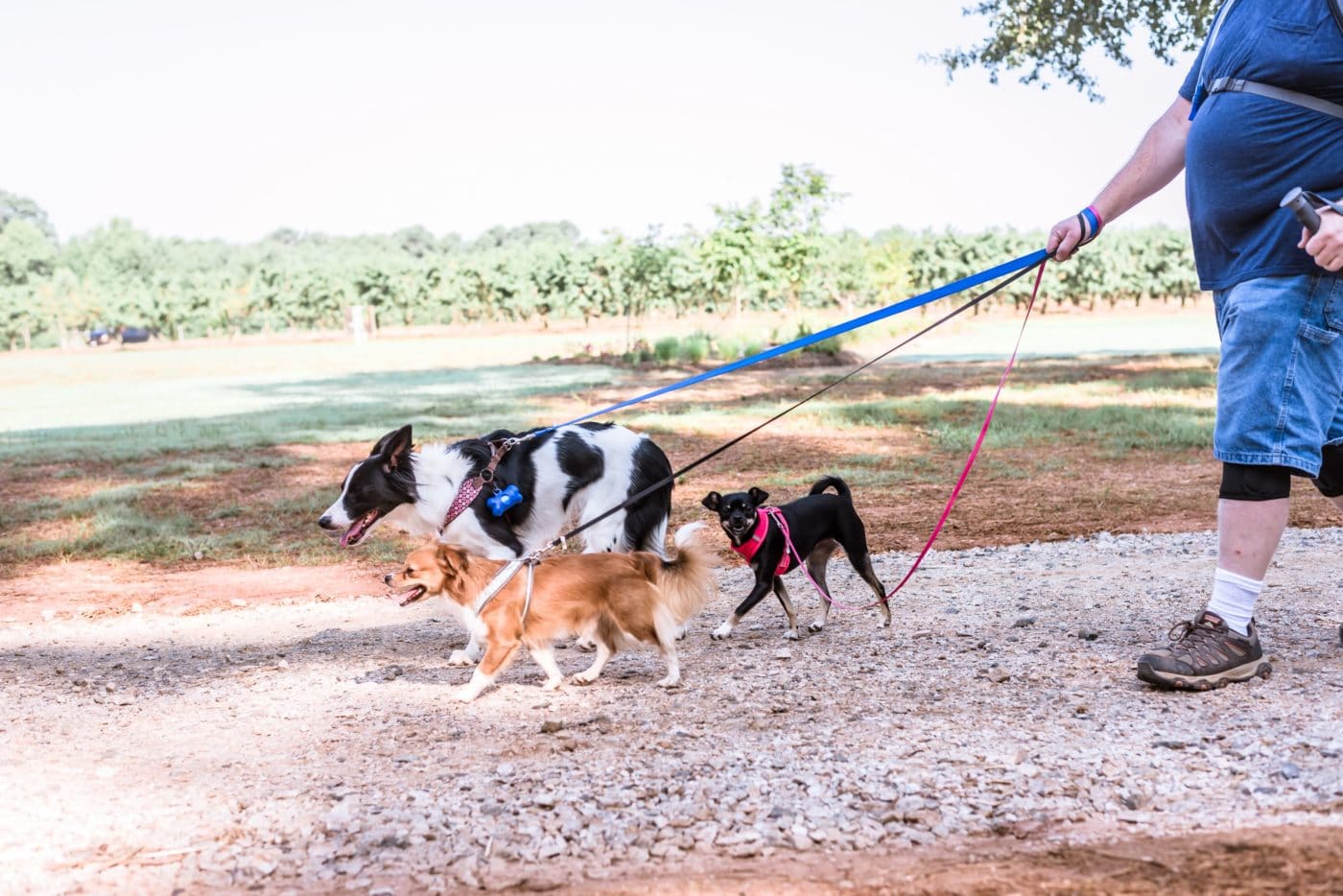 2. No free-ranging…dogs must be leashed.
While we're on the topic of dogs, all dogs must be leashed. We love seeing our four-legged friends on the Greenway, and we know it's tempting to let them run when no one is around, but unleashed dogs are a problem for other guests. And not only does it violate our Greenway rules, but it also violates York County leash laws.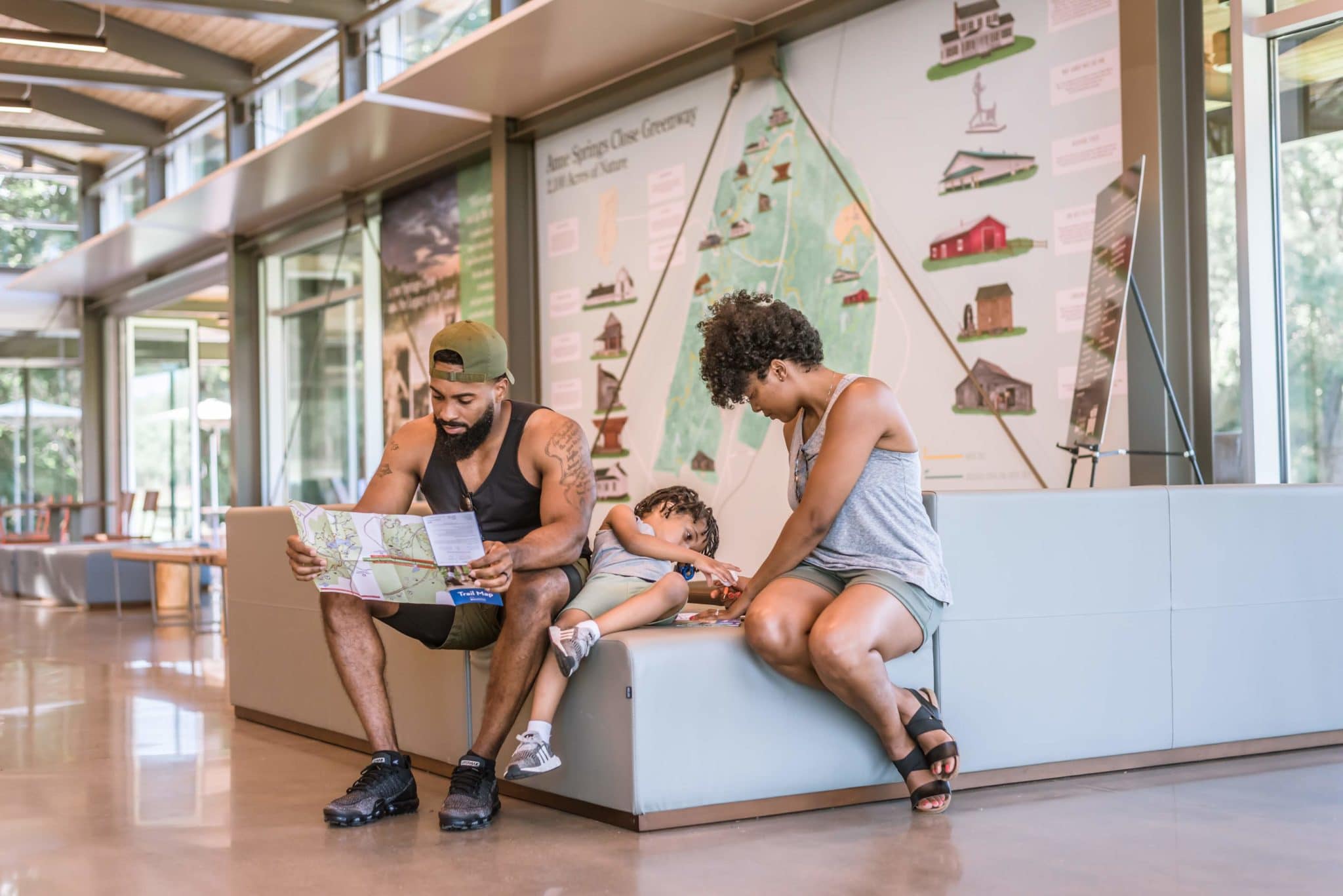 3. Know the rules of the trails.
The best way to have the best time at the Greenway is to understand our trail rules. It's also important to understand the hierarchy of the trails and who has the right of way when you meet a fellow trail user:
Cyclists yield to hikers. Hikers yield to horses (especially at Steele Creek and the Swinging Bridge).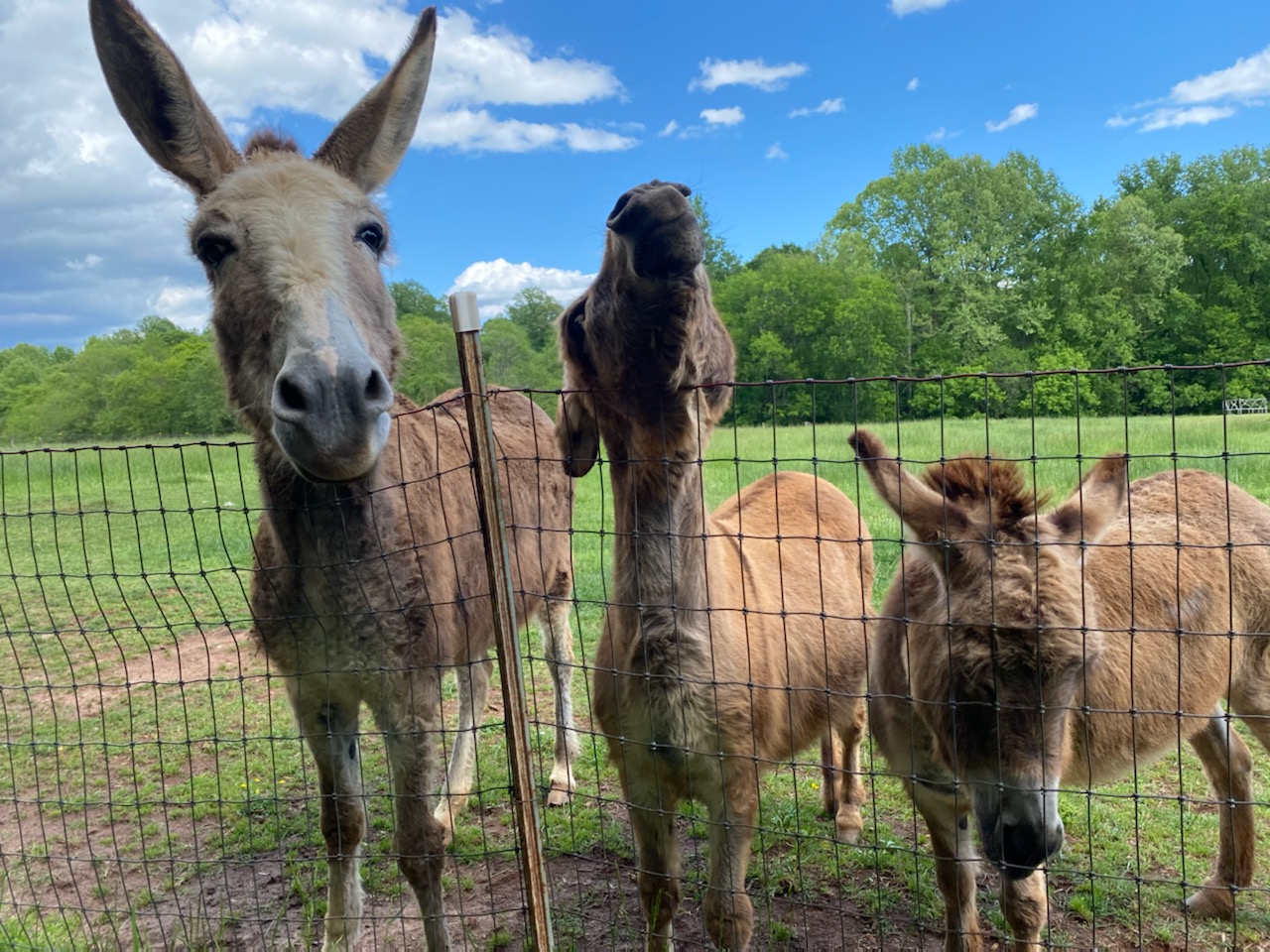 4. Save the picnicking for family and friends. Don't feed the animals.
We have over 100 horses on the property as well as donkeys and other animals. They love meeting our guests and receiving extra scratches and pets (be careful of the electric fences). And while they may act like they enjoy extra treats, it can make them very sick. All of our animals have their own specific diets so please do not feed them….even if it's just something off the ground. It could be detrimental to their health.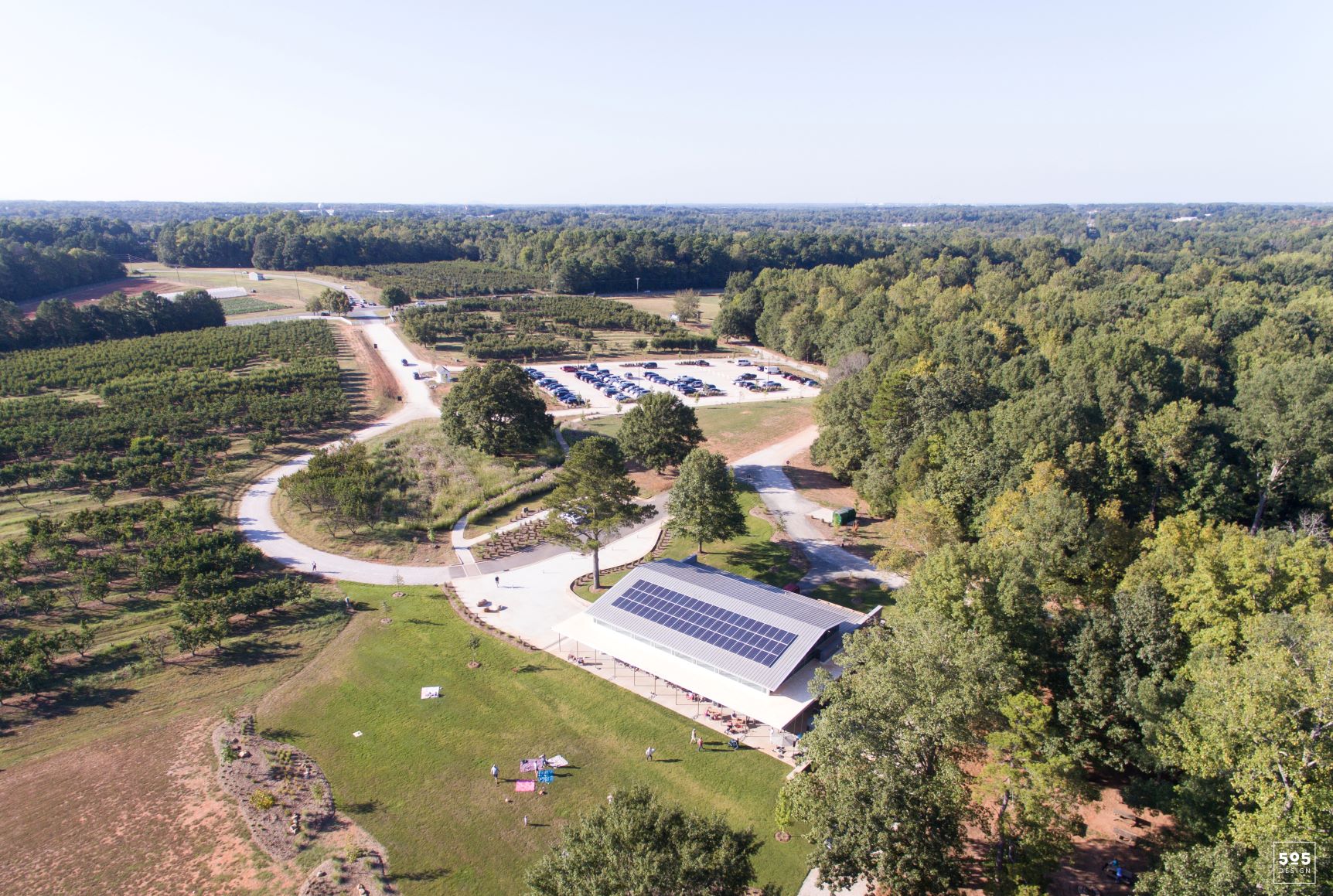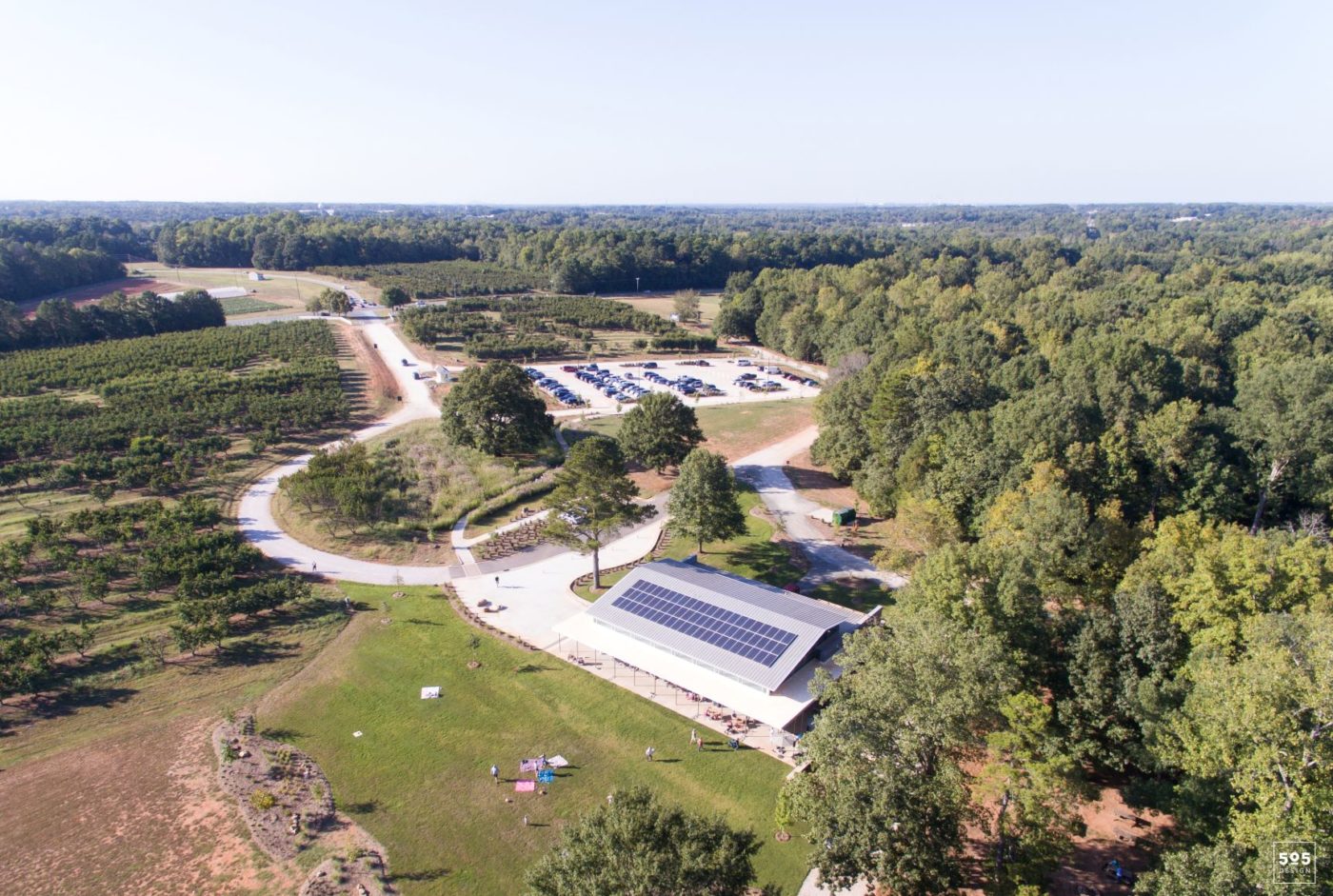 5. Learn the parking patterns at Lake Haigler.
The Lake Haigler entrance is the most popular entrance on the Greenway and rightly so! Access to the Greenway Gateway, Gateway Canteen and number of hiking and horseback riding trails makes it a great launching point for Greenway adventures. Because of this, parking can be a little tricky. It's important to pay attention to directional signage and understand that the perimeter of the gravel lot is one way.
Once parking in the gravel lot is full, guests will park on the left side of the grassy overflow lot. Horse trailers only park on the right. When you exit, head back out through the gravel lot (remember, cars and trailers are coming in so proceed with caution).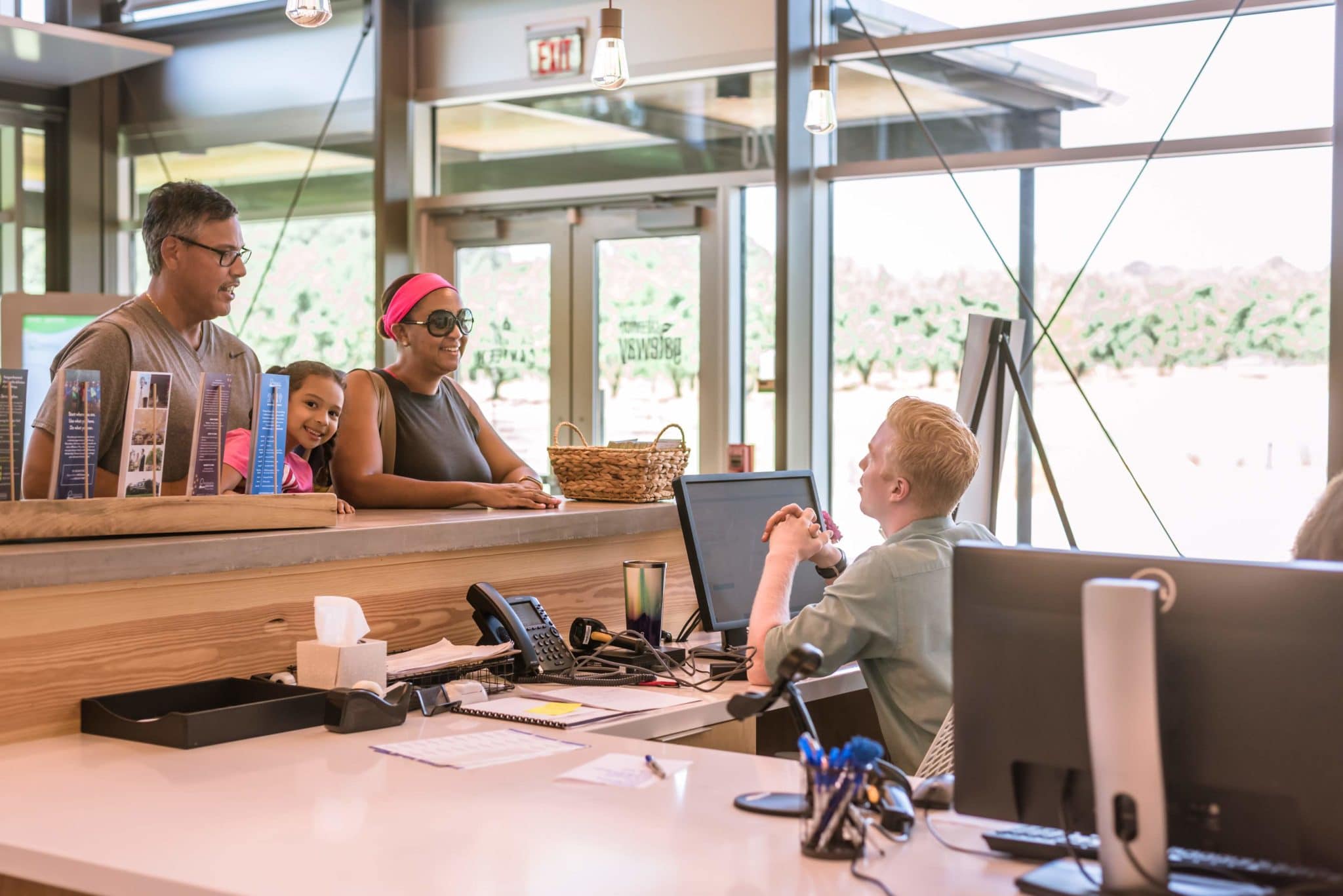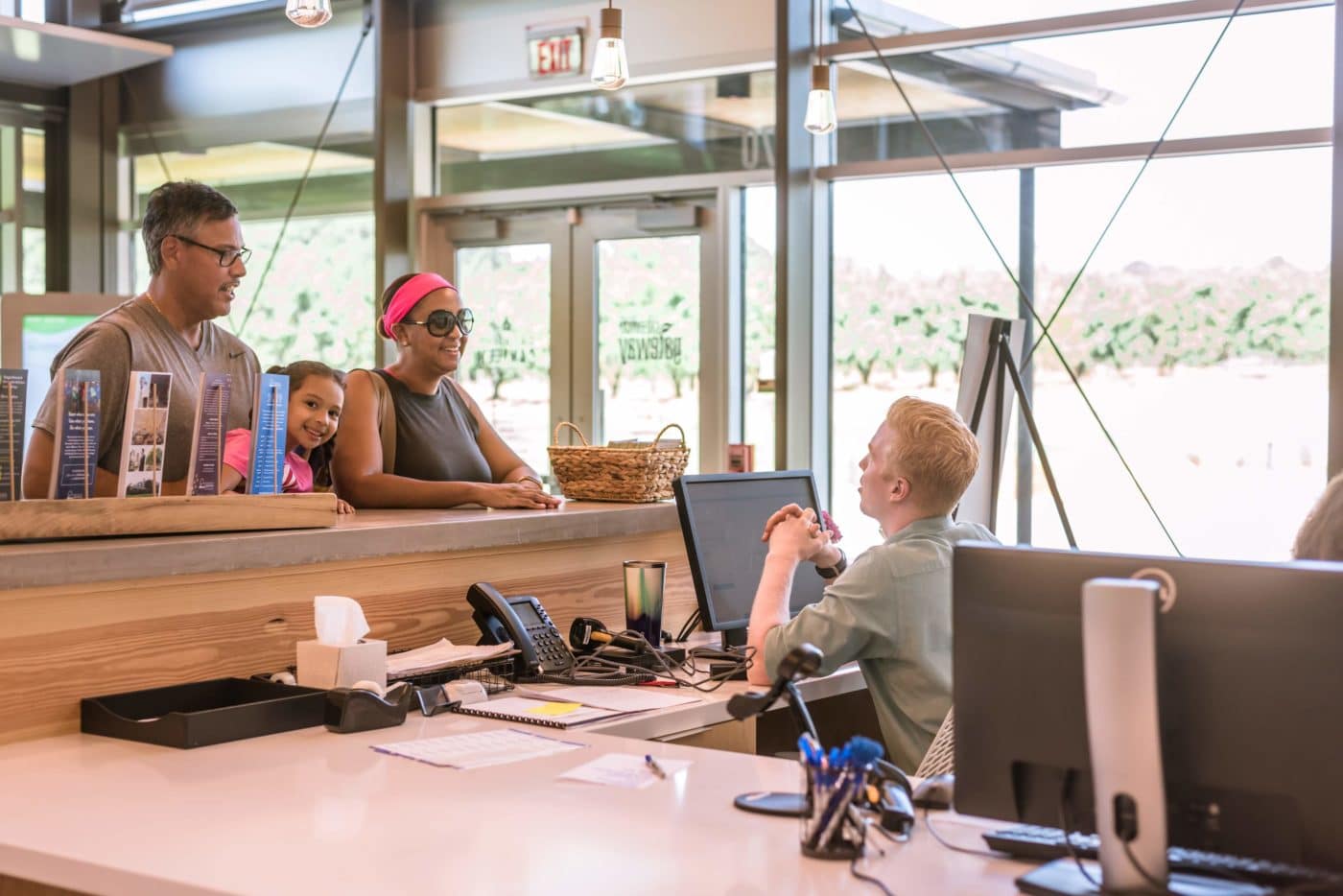 6. Know before you go.
The Anne Springs Close Greenway is open daily from 7am to sunset. With five entrances and plenty of recreational opportunities, there is definitely something for everyone here. Not all activities are offered at each entrance so be sure you know before you go! Find directions to each entrance here.
Lake Haigler – Hiking + Private Horseback Day Riding (no public riding offered at this entrance)
Dairy Barn – Hiking
Adventure Road – Hiking + Mountain Biking
Blue Star – Hiking + Mountain Biking
Greenway Stables – Hiking + Horseback Riding Programs (no day riding from this entrance)
Visit our online calendar for the most up-to-date listing of programs and events.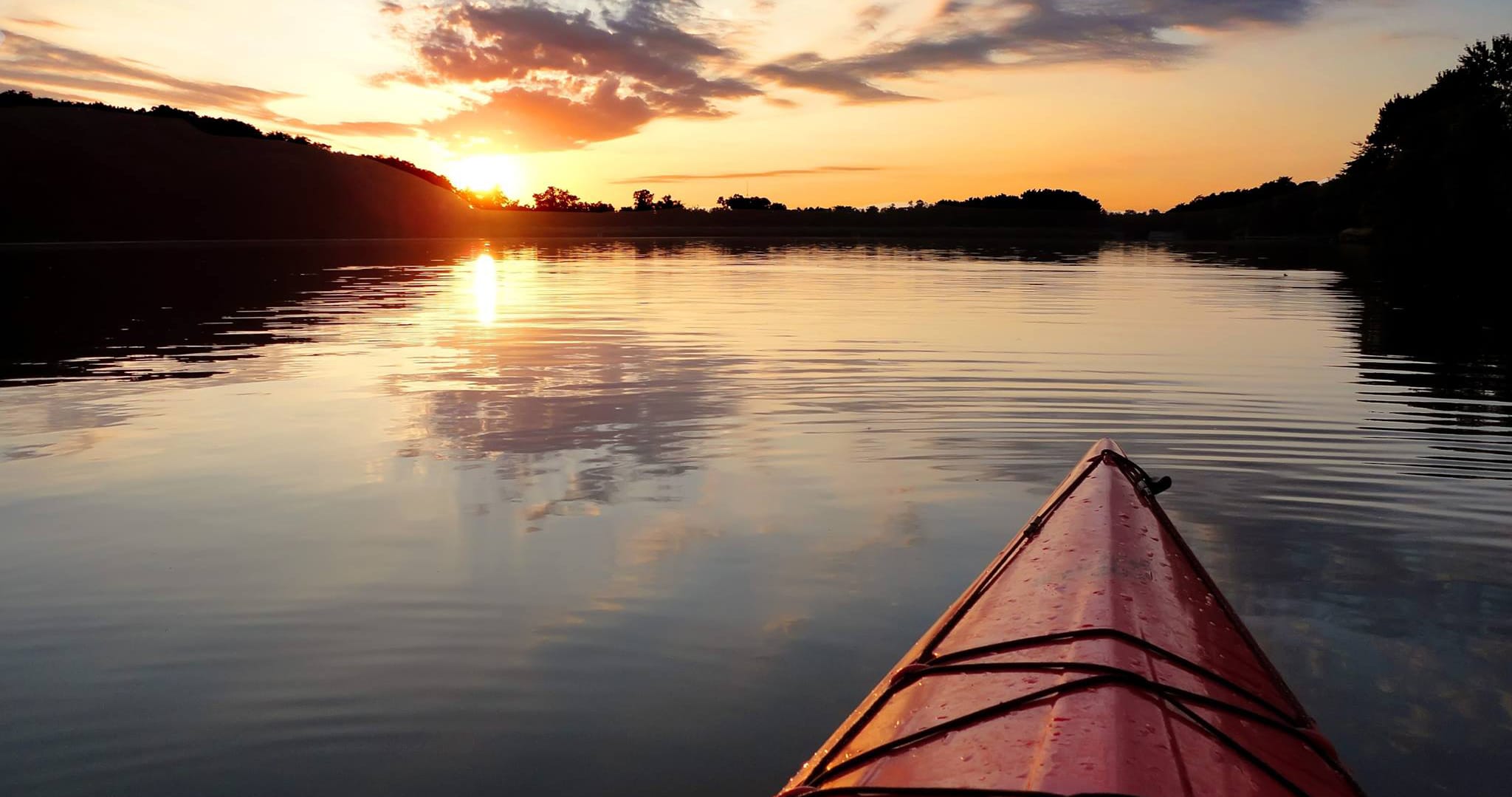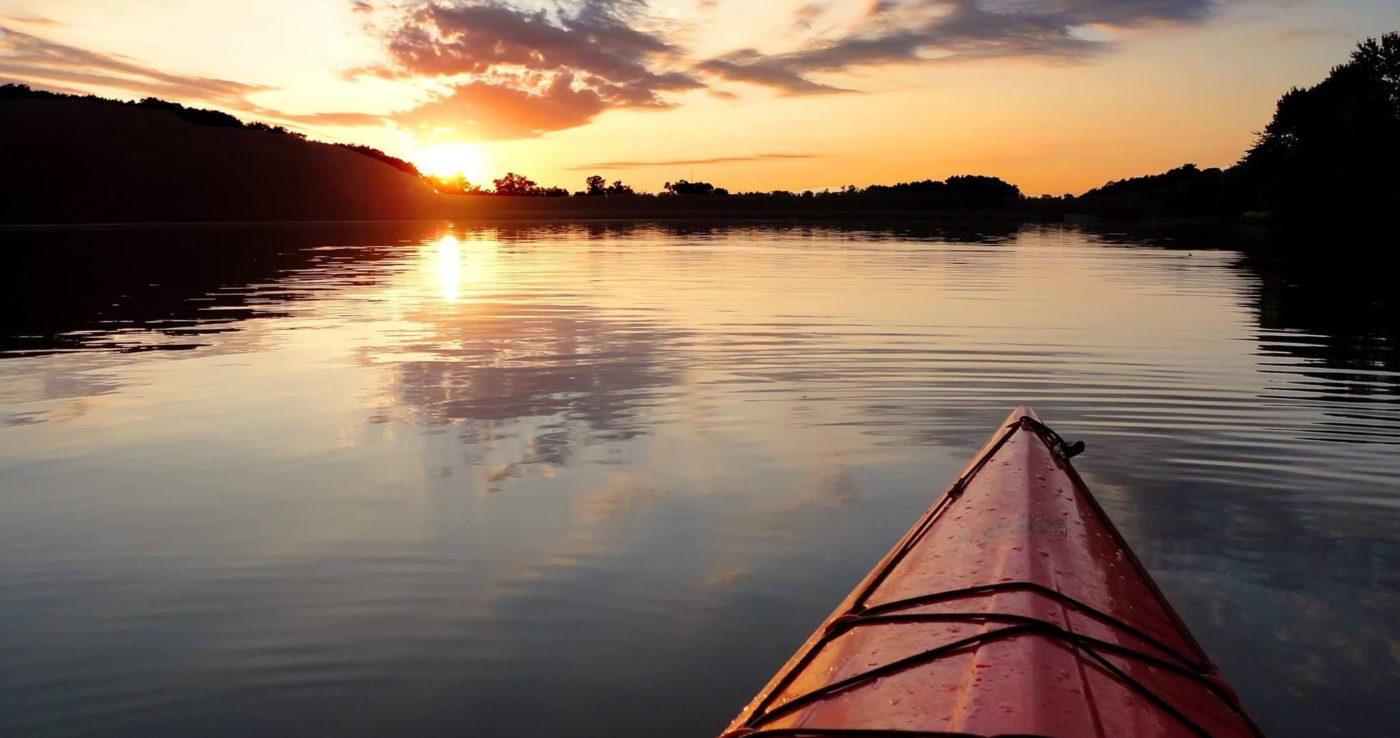 7. Membership has its benefits.
The Anne Springs Close Greenway is open daily from 7am-sunset.  Daily admission for hiking and mountain biking is $12 for visitors 13 years+ and $6 for visitors ages 5-12 years. Trailering in for horseback riding is $20 per guest. Admission for Greenway members is free. Memberships are available for purchase in person at the Greenway Gateway or online.  As of March 1, 2022, an individual membership is $6/month or $66/year and a family membership is $12/month or $132/year. Please contact our Guest Services team with any questions.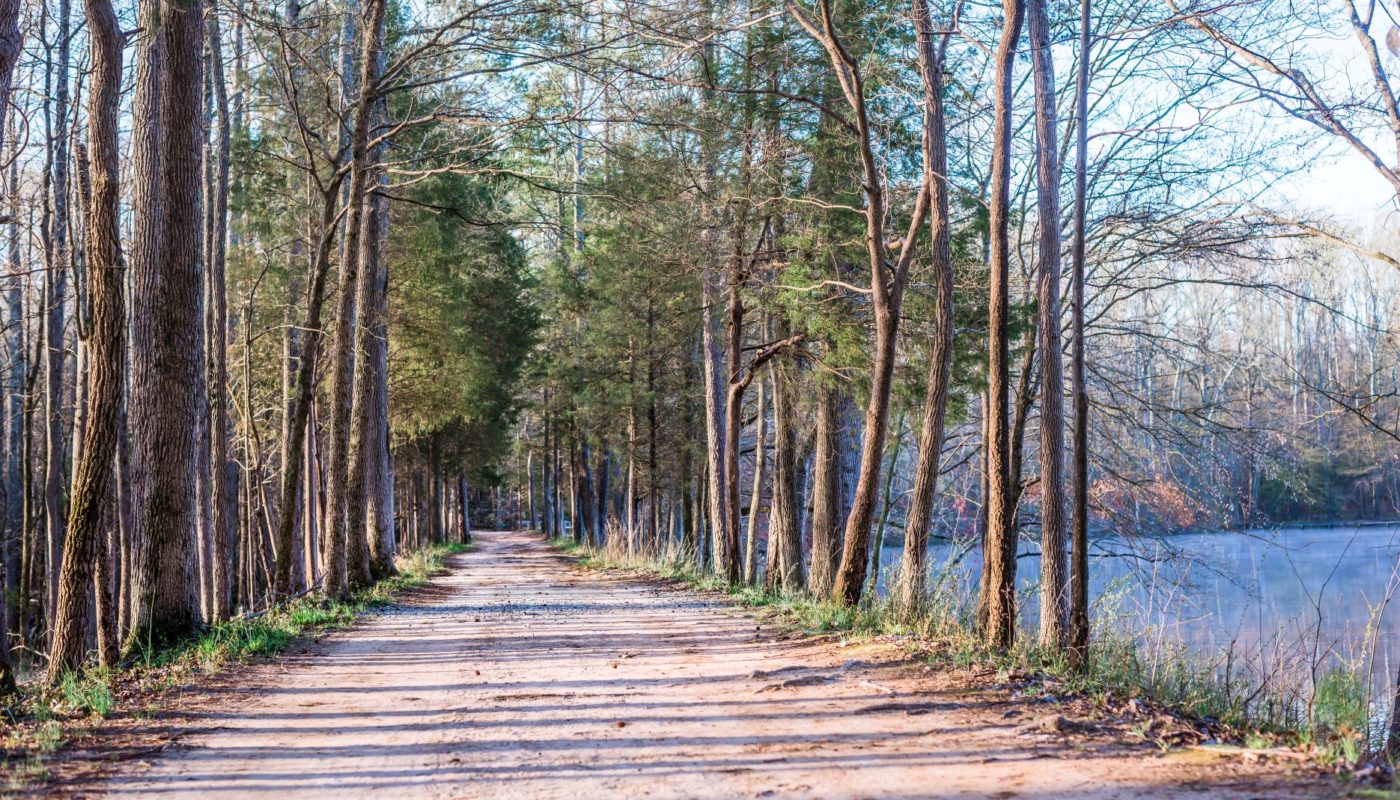 8. Robert Frost was wrong; stay to the path most taken!
The Greenway works hard to maintain and keep our trails safe for users and with more than 20 trails to monitor, this is no small task. We ask that you not wander off-trail but rather keep to the designated paths, which helps our trail maintenance team and keeps you safe!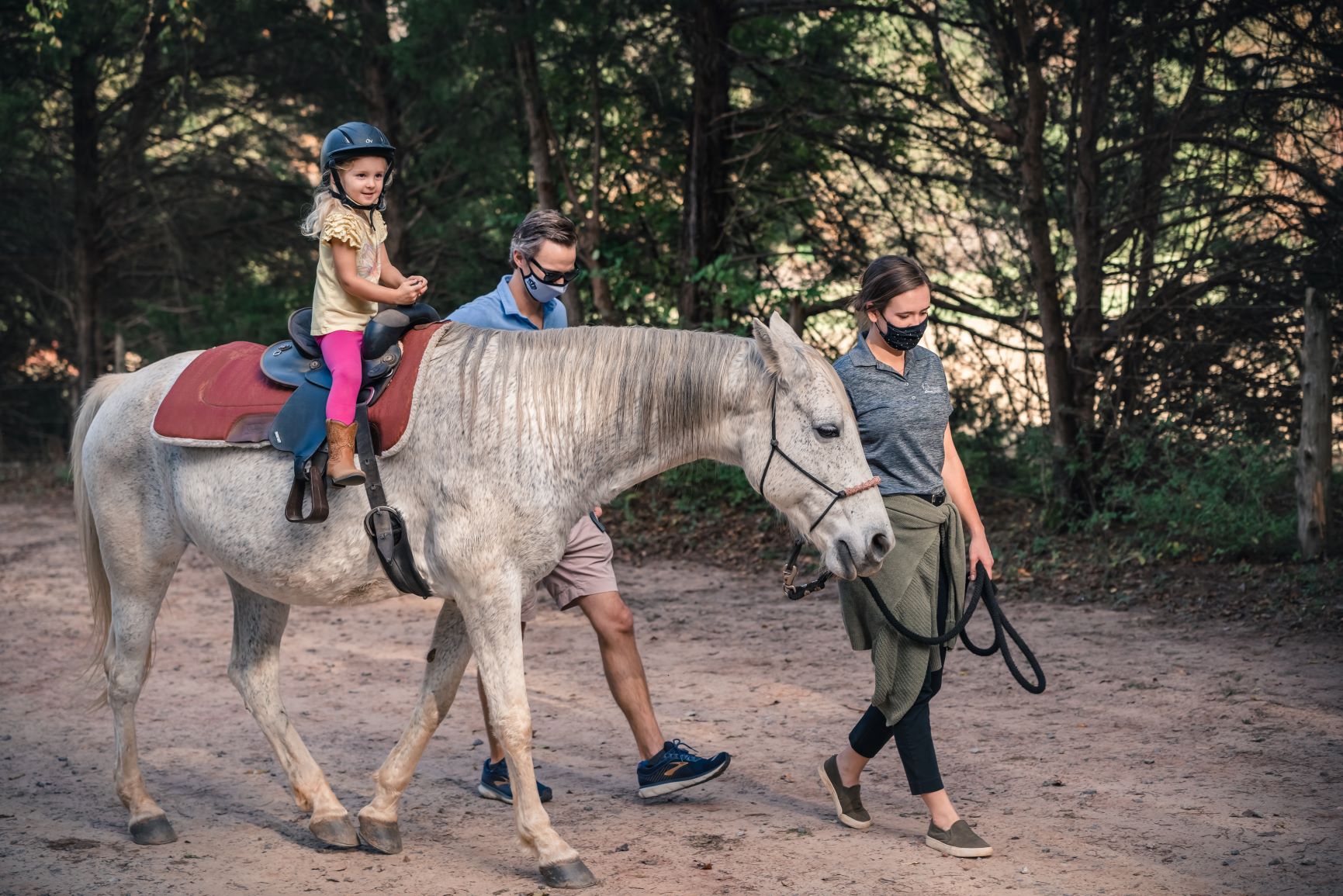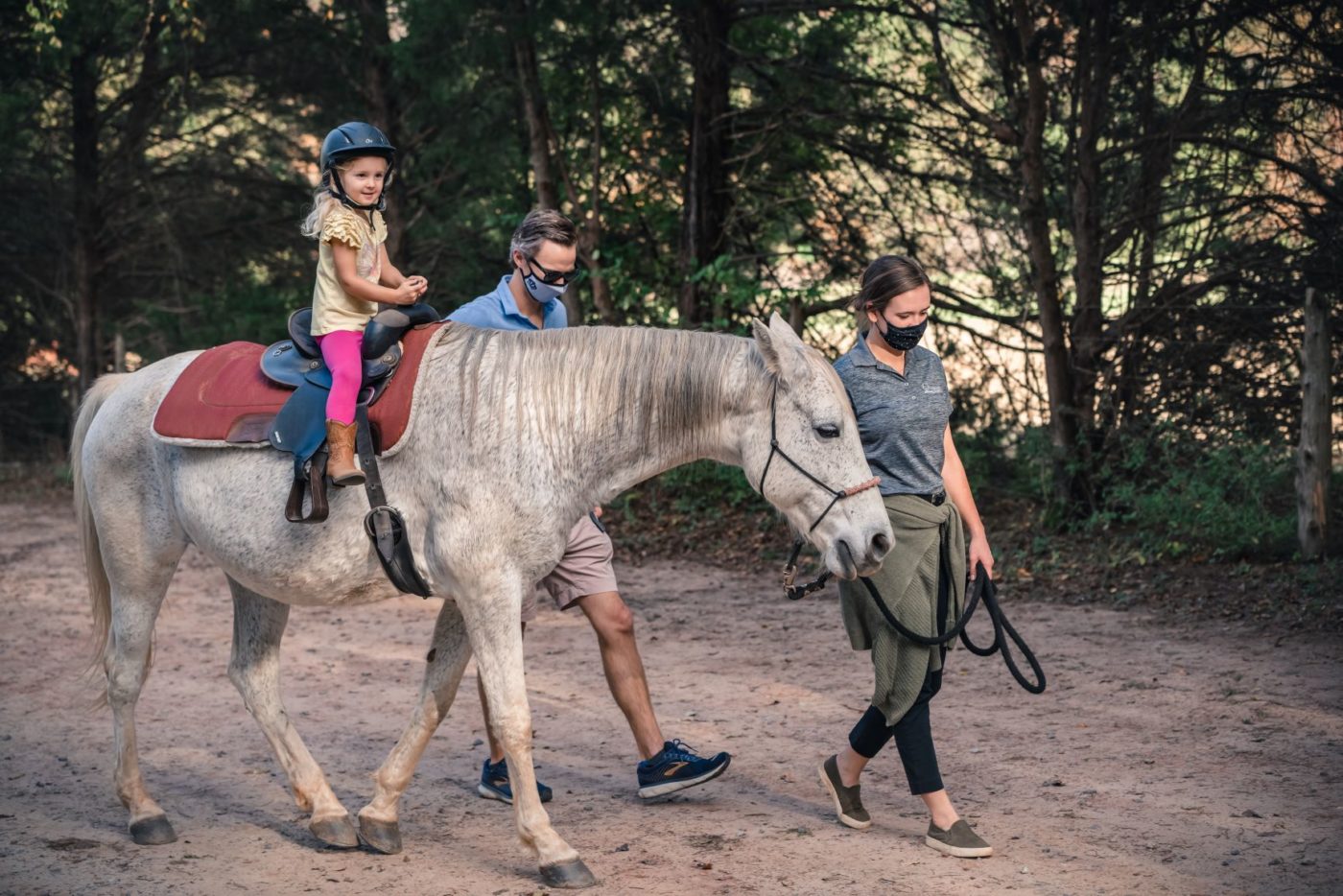 9. Leave the toys at home!
We know that the new drone or remote control car you just received is really cool, and yes, we have a lot of open space to really try them out and see what they can do, but don't do it. Leave those items at home when you come to the Greenway. They disrupt the calmness of nature and have the potential to cause problems for you and other guests.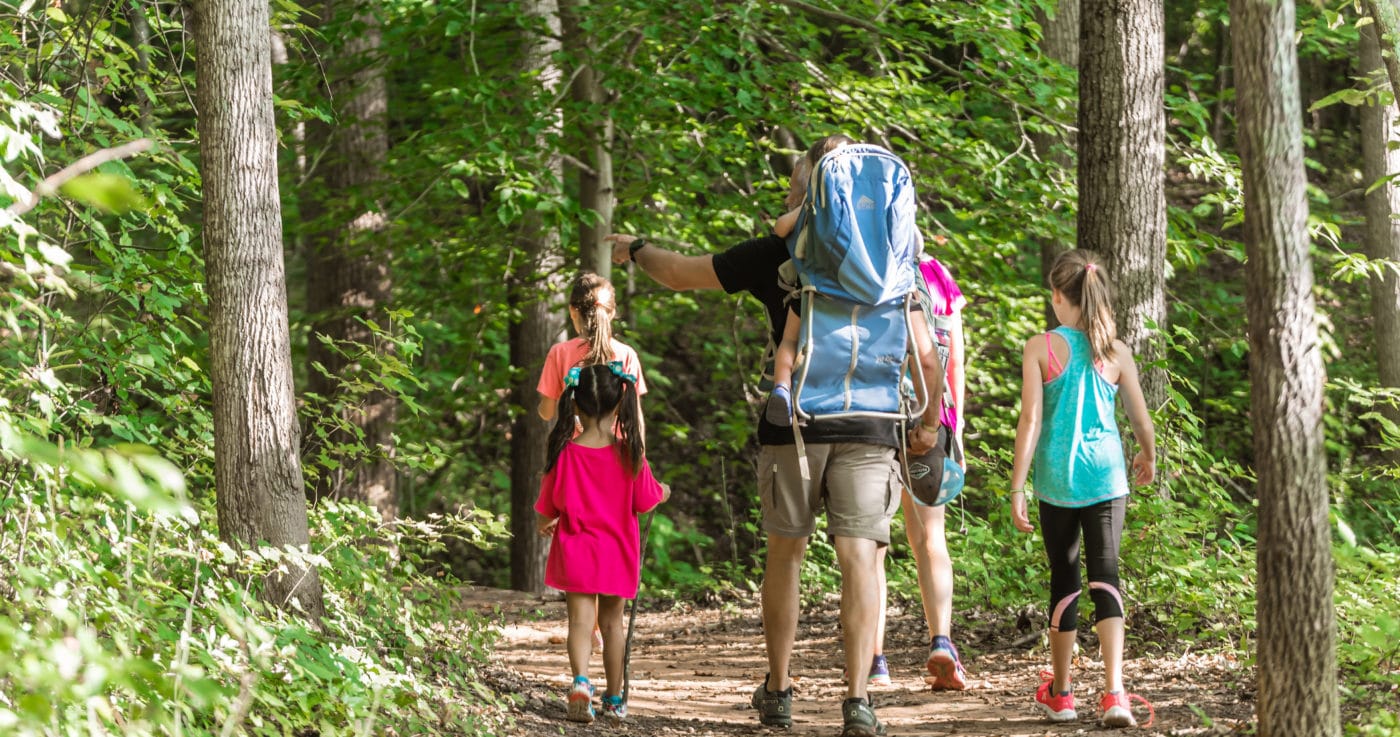 10. Have fun!
The most important habit to practice on the Greenway is having fun! Enjoy time in nature with family and friends. Take a hike, grab some lunch or just bask in the beauty around you. You are sure to leave feeling lighter and better for the experience.