Volunteer of the Month: November 2018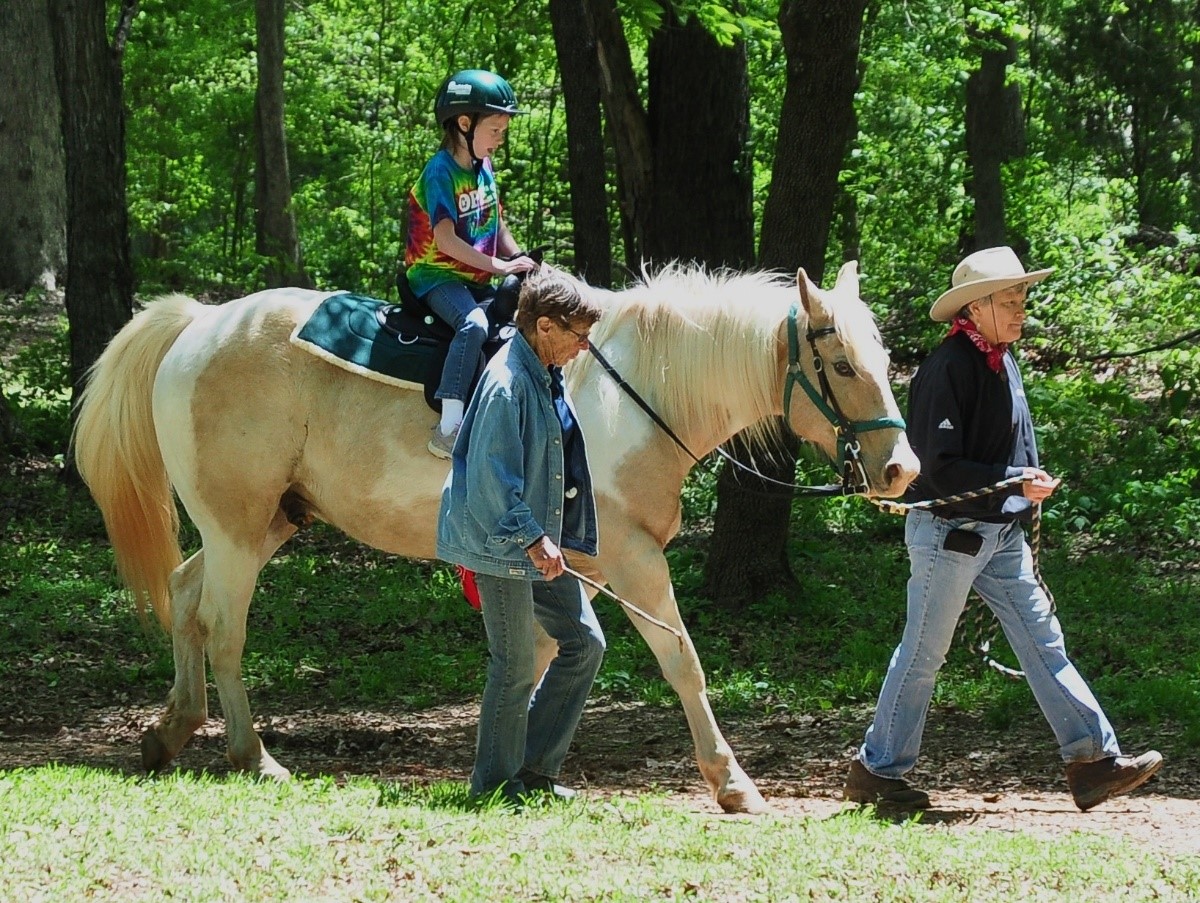 Our featured volunteer of the month is Cathy Nechin! Learn more about this diverse volunteer below. If you're interested in volunteering visit ASCGreenway.org or click here to apply.
Where are you from?
I moved to North Carolina from New Jersey in 1980 with my husband Ben and infant son Shaughn. I lived near Morristown, which is still horse county with fences and gates to open while on horseback! I did a lot of hiking and camping there
What brought you to Fort Mill?
I resumed riding lessons in Charlotte in 1997. My manager was from Tega Cay and recommended the Greenway the rest is the "rest of my life".
What benefits do you get from volunteering?
I have been able to share my Greenway with many different people over the years, particularly children at our annual Earth Day and Fall Frolic festivals. I started volunteering by riding at the back of the line on trail rides to encourage new riders and working with the Exceptional Equestrians program.
Where is your favorite spot to spend time in Fort Mill (outside the Greenway)?
Absolutely Local Dish and Hobo's- it's hard to choose!
What Advice would you give those that volunteer on the Greenway?
Smile and act with love
What makes the Greenway and its volunteer program unique?
Our volunteers have been giving to the Greenway throughout its existence-and before. We all "get it" and share our treasure with all comers.
Outside of volunteering, what activities/hobbies do you pursue?
I am married to Ben, have 3 grandchildren and a 11 month old 60 pound Pointer puppy. I still enjoy working with the horses on the Greenway and hope to have an occasional trail ride. I read, attend talks given by naturalists, garden, hike and travel to the mountains and beach. I want to enroll in some college courses when I retire!
What is your favorite Greenway moment?
Some years ago, a beautiful girl with long fiery red hair and a porcelain complexion came to us for the Exceptional Equestrians program. She suddenly became deeply fearful of the horses and started screaming to get away. Her teacher asked me to "model the behavior" and I touched the muzzle of a horse and spoke to it. The girl slowly calmed down and allowed herself to be led to the mounting stand, where Copper waited. Corey gently lifted the girl over the saddle and placed her on Copper's back as we all held our breath. Copper did not so much as blink. As is the case, one volunteer led Copper with two side walkers to the arena- slowly, slowly. The little girl made it through the lesson with her family watching so hopefully- she rarely communicated. At the end of the ride, she leaned over the saddle horn and kissed Copper's mane. For several months thereafter, she regularly came to the barn to ride Copper.
That kiss on Copper's mane symbolizes why I volunteer- and why the other volunteers do. We can share so much with the community, our families and friends.